Can Stem Cell Therapy Repair Damaged knees?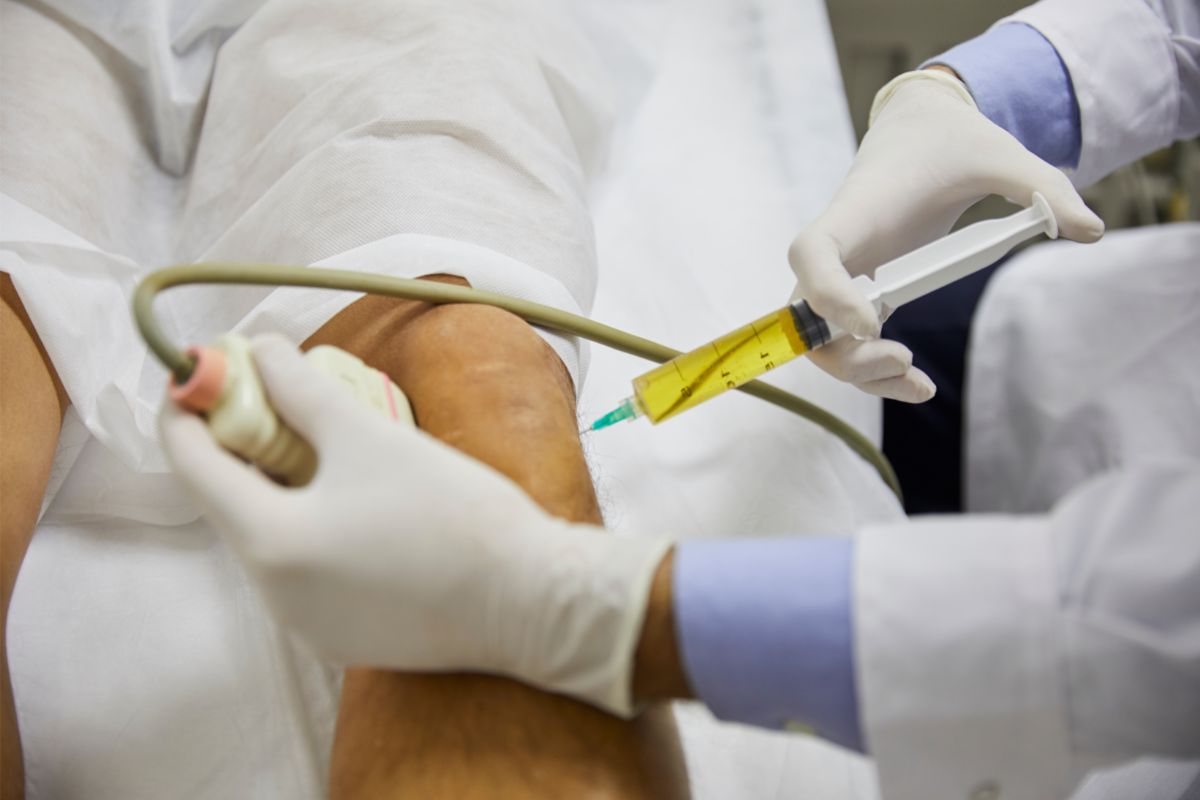 Your knees take a lot of wear and tear. Over time, the cartilage cushions your joints can break down, causing pain and stiffness. If you already have knee damage, stem cell therapy offers a way to repair the damage and relieve your pain.
For the past few decades, stem cell therapy has shown immense potential in medicine. In fact, it is considered one of the most promising and innovative medical treatments for osteoarthritis and other degenerative diseases.
In this article, we will be discussing stem cell therapy for knee damage specifically. We will cover stem cell therapy, how it works, and the potential benefits and risks associated with the treatment.
What is Stem Cell Therapy?
Stem cell therapy is a regenerative medicine treatment that uses stem cells to repair and replace damaged cells in the body. The goal of stem cell therapy is to help the body heal itself by using the patient's stem cells to promote regeneration.
The human body is made up of trillions of cells. Stem cells are undifferentiated cells taken from bone marrow that can differentiate into various specialized cell types. This property of stem cells enables them to repair and replace damaged cells in the body.
For knee damage specifically, stem cell therapy can be used to repair the cartilage and other tissues in the joint. The hope is that by regenerating these tissues, stem cell therapy can help to relieve pain and improve function in the joint.
Embryonic stem cells or Adult (or somatic) stem cells can be used for stem cell therapy. However, embryonic stem cells are controversial and are not commonly used in clinical settings. Adult stem cells, on the other hand, can be easily sourced from the patient's body and thus avoid ethical concerns.
Stem Cell Injections For Knee Damage:
One of the most common ways to administer donor mesenchymal stem cells for knee damage is through injections. The stem cells are injected into the joint space, where they can then begin to repair the damaged cartilage and other tissues.
One of the most common reasons for knee pain is osteoarthritis (OA). OA is a degenerative joint disease that can cause the breakdown of cartilage and other tissues in the joint. Over time, this can lead to pain, stiffness, and loss of function in the joint.
stem cell treatment for knees aims to:
Reduce pain and decrease inflammation

Improve function

Slow or stop the progression of OA

Delay or avoid joint replacement surgery
To date, there is a growing body of evidence to support the use of stem cell research for knee OA. In fact, several stem cell clinics have shown that stem cell therapy can be an effective treatment for knee OA.
Risks and Side Effects of Stem Cell Therapy:
As with any medical treatment, minimal risks and side effects are associated with stem cell therapy. The most common side effects include pain and swelling at the injection site. However, these side effects are typically temporary and resolve within a few days.
The procedure itself is also relatively safe. There is always a small risk of infection associated with any injection, but this can be easily mitigated with proper sterile technique.
Realistic Assessment of a Good Candidate for Stem Cell Therapy:
Not everyone is a candidate for stem cell therapy. To be a candidate, you must first meet certain criteria.
A good candidate for stem cell therapy:

Is suffering from knee pain due to knee osteoarthritis or another degenerative joint disease

Has tried other conservative treatments (e.g., physical therapy, weight loss, etc.) without relief

He is in generally good health with no major medical conditions

Is not currently pregnant or breastfeeding

Does not have a history of cancer
If you meet the criteria above, you may be a good candidate for stem cell treatments. However, the only way to know for sure is to consult with a qualified healthcare provider.
Alternative Treatments for Knee Pain:
If you are not a candidate for stem cell therapy or are looking for additional treatment options, other alternatives are available.
Some common alternative treatments for knee pain include:
1. Physical therapy: 
Physical therapy can help to strengthen the muscles and ligaments around the joint, which can in turn help to stabilize the joint and reduce pain.
2. Weight loss: 
Excess weight can put additional stress on the knees, worsening pain. Losing weight can help take some of the pressure off the joints and reduce pain.
3. Pain medication: 
Over-the-counter and prescription pain medications can help to relieve pain. However, it is essential to note that pain medications only mask the symptoms and do not address the underlying problem.
4. Surgery: 
In some cases, surgery may be necessary to repair damage to the joint. However, knee replacement surgery should always be considered a last resort.
How to Get Started?
If you think you may be a candidate for stem cell therapy, we at Kentuckiana Integrative Medicine can help. We offer a variety of regenerative medicine therapies, including platelet-rich plasma, bone marrow aspirate concentrate, and stem cell therapy, that can help to relieve pain and improve function.
To learn more about stem cell therapy and to find out if it is right for you, contact us today to schedule a consultation. We will work with you to create a customized treatment plan tailored to your specific needs.