Faster Body Contouring with Contour Light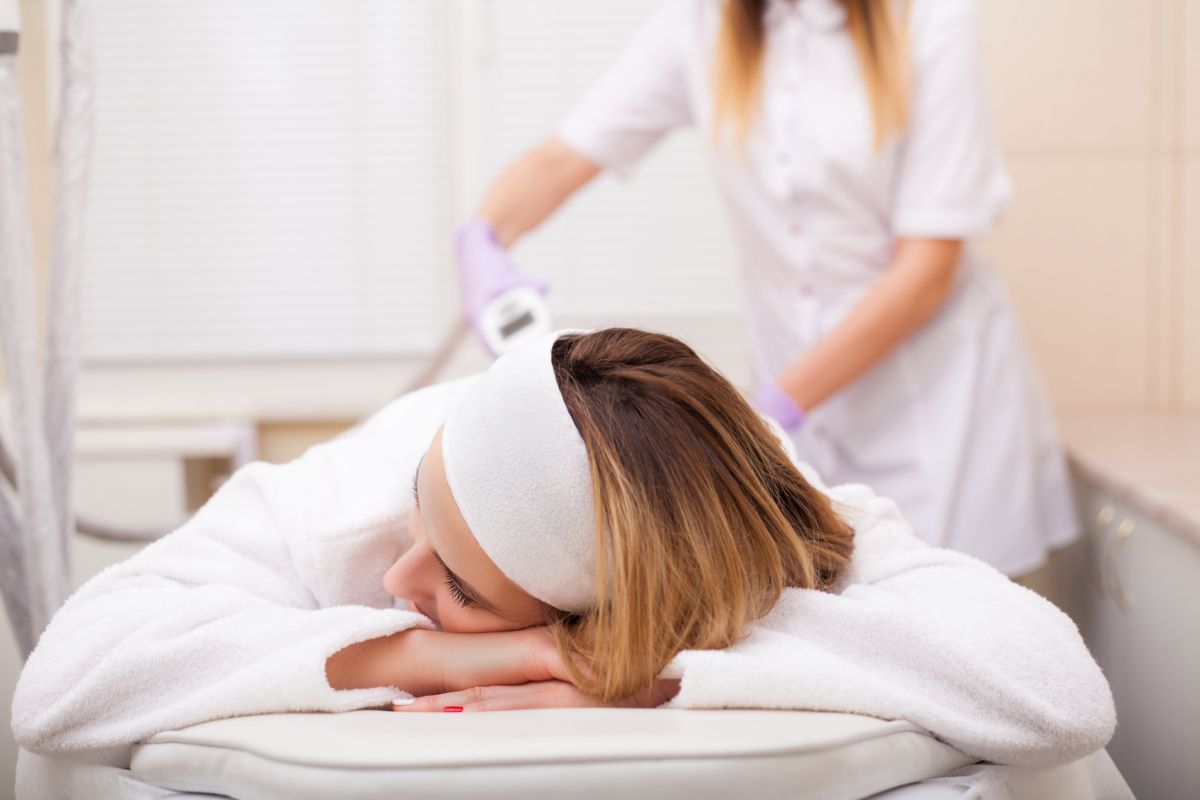 Our skin is the largest organ in our bodies, and it does a lot more than just hold everything together. Our skin is also responsible for regulating our temperature, protecting us from UV rays and environmental toxins, and helping us to stay hydrated. In other words, our skin is pretty important!
That's why when we start to see signs of aging, it can be really discouraging. We might not feel as confident as we once did, and we might start to think that there's nothing we can do to prevent the aging process.
Fortunately, there are several ways to keep our skin looking its best as we age. One of the most effective methods is body contouring. In this article, we're going to take a look at Contour Light, a new technology that is revolutionizing the body contouring industry.
What is Body Contouring?
When you hear the term "body contouring," you might think of surgery or liposuction. However, there are several non-invasive methods of body contouring that can produce similar results without the need for surgery.
Your skin is made up of three main layers: the epidermis (the outermost layer), the dermis (the middle layer), and the hypodermus (the innermost layer).
Body contouring is a cosmetic procedure that uses lasers, intense pulsed light (IPL), or radio frequency (RF) to target and heat the dermis, causing it to contract, tighten and weight loss. This tightening of the skin can result in a reduction in wrinkles, fine lines, fat cells and sagging skin.
Body contouring can be used to treat several areas of the body, including the face, neck, chest, back, arms, and legs. It can also be used to improve the appearance of cellulite.
Contour Light: The New Standard in Body Contouring
Contour Light System is a new body contouring technology that uses LED light to target and heats the dermis. The heat from the LED light causes the collagen fibers in the skin to contract, resulting in a tightening of the skin. Unlike other body contouring technologies that use lasers or IPL, Contour Light is safe for all skin types.
Contour Light treatments are quick and easy, and there is no downtime associated with the procedure. In addition to being more efficient, Contour Light is also more comfortable than other body contouring treatments. There is no anesthesia required, and most patients report feeling warmth during the treatment.
Most people see a noticeable improvement in the appearance of their skin after just one treatment. However, for optimal results, it is recommended that you undergo a series of treatments.
Who is a Candidate for Contour Light?
Contour light Therapy is ideal for people of all ages and skin types who are looking for a safe, effective, and non-invasive way to improve the appearance of their skin. The treatment is particularly effective for people who are looking to improve the appearance of fine lines and wrinkles, as well as for those who have sun damage or pigmentation issues.
This procedure uses infrared light or red light to deeply penetrate the skin and heat the tissue, which helps to break down fat cell. The lymphatic system then eliminates the destroyed fat cells through the body's natural detoxification process.
To be a candidate for Contour Light, you must be in good general health and free from any medical conditions that could potentially interfere with the treatment. You should also have realistic expectations for the results of the treatment.
If you are pregnant or breastfeeding, you will not be able to receive Contour Light treatments.
Benefits of Contour Light:
There are several benefits associated with Contour Light body contouring, including:
Tightening of loose, saggy skin

Reduction in the appearance of wrinkles and fine lines

Improvement in the appearance of cellulite

Smoothing of rough, uneven skin texture

Stimulation of collagen production
If you're looking for a pain free and effective way to improve the appearance of your skin, Contour Light might be the perfect solution for you. Contact a qualified provider in your area to learn more about this revolutionary new treatment.
Risks and Side Effects:
Like with any cosmetic procedure, there are some risks and side effects associated with Contour Light body contouring. However, these risks and side effects are typically mild and temporary. The most common side effects include redness, swelling, and bruising. These side effects usually resolve within a few days.
It's important to note that Contour Light Treatment is a safe and effective treatment for all skin types. However, if you have a history of keloids or are taking blood thinners, you should speak with your doctor before undergoing the procedure.
How Can You Get Started?
If you're interested in Contour Light body contouring, Kentuckiana Integrative Medicine is here to help. We offer a variety of body contouring services, including Contour Light, that can help you achieve the beautiful, youthful-looking skin you deserve.
To learn more about our body contouring services or to schedule a consultation, contact us today. We look forward to helping you achieve your aesthetic goals.