We work with Dr. Brent Furnish (Board Certified Functional Neurologist – (502) 296-3581 and he has graciously allowed us to contact you. You recently reached out to Dr. Brent Furnish for assistance with your symptoms. Dr. Furnish's program is excellent, but typically takes 30 to 40 weeks to implement with 2 visits per week in his office.
We are able help most patients (more often than not) within 1 week – even within hours. Watch videos below. You will receive a comprehensive functional neurological examination BEFORE and AFTER treatment as well as a home treatment program by Dr. Furnish.
Discover what's possible at Kentuckiana Integrative Medicine:
Kentuckiana MD Brings New Hope to Stroke, Brain Injured, and Depressed Patients
Consultation: $400. Evaluation and blood tests are needed before treatment can be approved.
INSURANCE NOT ACCEPTED since these management strategies are considered experimental. If accepted for treatment, the cost is $9,000 or $20,000 or $30,000 depending on management strategy recommended-selected.
For Dr. Cruz to try to help you, you must have an established diagnosis (by your doctors) of stroke, Traumatic Brain Injury (TBI), Parkinson's, Neuropathy, Nerve Injury – Foot-drop, Multiple Sclerosis (MS), Chronic Regional Pain Syndrome (CRPS), Amyotrophic Lateral Sclerosis (ALS), Spinal Cord Injury (SCI), [Not all patients will be accepted for symptom management therapy.]
Disclaimer:
Results variable.
Results NOT guaranteed.
Symptom improvement is NOT guaranteed and guarantees are not made or implied.
Non-FDA approved therapies are not designed to treat, cure or diagnose any particular illness, but rather to support self-healing mechanisms.
To whom it may concern,
My name is Dr. Rafael F. Cruz MD
Kentuckiana Integrative Medicine
Kentuckiana Ketamine Institute
Kentuckiana Neuro Recovery Center
Kentuckiana Heart Rehab Center
812-913-4416. www.regenmedky.com – Video Testimonials Located at the end of this document
At Kentuckiana Integrative Medicine, we try to help patients with complicated problems such as Stroke, Parkinson's, Traumatic brain injury, [Even 20 years after stroke injury – Ask Karen Campisano (office manager – 812-923-4416.] We treated her father at 85 years old 20 years AFTER his stroke in 1993 using peri-spinal etanercept with great results. He had a dense "expressive aphasia-inability to say words and great difficulty processing and understanding conversation due to hearing and brain damage. Just hours after treatment at a Christmas party, his speech was fluid. June Campisano was himself again entertained and regaled his brothers, sisters and cousins with his story telling and jokes. He recalled the names of family members who had not seen him in years. Hard to believe we know, but watch videos. Dr. Cruz learned about peri-spinal etanercept and treated his father who had suffered a cervical cord spinal stroke leaving him with partial paralysis- weakness in both arms- hands and legs.
LINKS Parkinson
Teacher
We also treat severe anxiety, severe depression, postpartum depression, reactive depression eg death of a family member, suicidal thinking, Chronic Pain, Fibromyalgia Migraines, Complex Regional Pain Syndrome with Ketamine (which can literally regrow neurons-nerve cells), and or Neridronate Equivalent Medications with a variety B vitamins – Magnesium (which can improve brain and nerve function) and with Neridronate equivalent medications used in Italy to treat CRPS.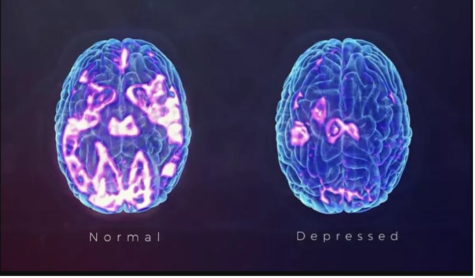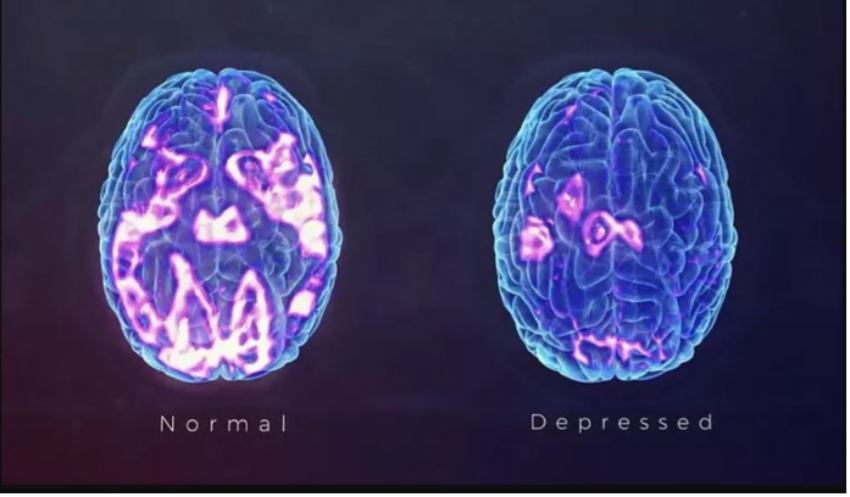 PET scans revealed that ketamine rapidly restored bipolar depressed patients' ability to anticipate pleasurable experiences by boosting activity in the dorsal anterior cingulate cortex (yellow) and related circuitry. Picture shows PET scan data superimposed on anatomical MRI.38
Source: Carlos Zarate, M.D., Experimental Therapeutics and Pathophysiology Branch, NIMH
Ketamine, given intravenously, might be the most important breakthrough in antidepressant treatment in decades." Thomas Insel Director, National Institute of Mental Health
"I had come to believe that my depression was a terminal illness. But the so-called party drug [Ketamine] may have saved my life." Alice Levitt-Medical Writer and Editor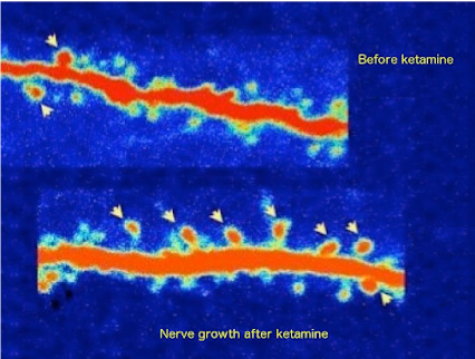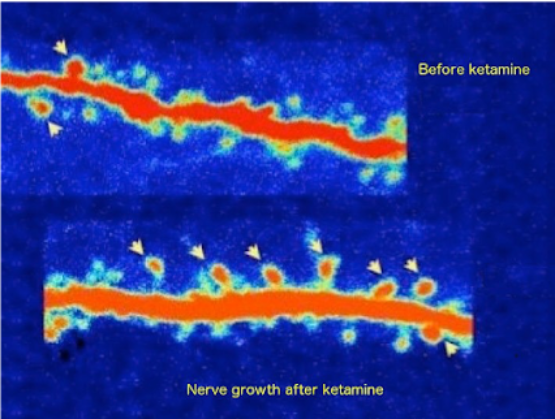 Regenerative Medicine: We have had great success with patients suffering with Severe joint pain-Osteoarthritis, torn ligaments, torn muscles and more using Regenerative Medicine Mesenchymal Stem Cells from Bone Marrow and Umbilical Cord Wharton's Jelly Tissues.
Injections are guided with fluoroscopy Xray or Ultrasound.
HEART DISEASE: In most cases we can reverse heart disease. Given enough time and 30-60 IV chelation treatments in patients suffering from Heart disease with chest pain and shortness of breath, we can reverse heart vessel blockage and plaque build up using IV chelation as described by Dr. Gervasio Lamas MD Harvard trained cardiologist. We also use IV plaquex to remove blood vessel plaque, improve liver disease and cholesterol levels.
See www.plaquex.net
Link video
DISCOVER WHAT is POSSIBLE:
Parkinson's video
CRPS Video
Depression video
Stroke video
Our services are NOT covered by insurance as they are considered experimental in-spite of extensive research proving effectiveness. You agree not to attempt to bill insurance.
Consult $400 face to face or via telemedicine.
Services $10-$40,000 depending on patient's problems and recommendations given.
Not all patients accepted.
We will need lab work.
Download the following:
blood tests prescription
Medical information release form.
Complete the following questionnaire.
NRC
RESEARCH QUESTIONNAIRE
We will need any pertinent medical records, MRIs from family doctor-(last two visit notes, neurosurgeon, neurologist, orthopedic, spine specialist, cardiologist, psychiatrist.
We also support cancer patients using low dose naltrexone, repurposed medications ( Metformin menbendazole
No guarantees are made.
Not all patients respond successfully to treatment. Pero-spinal etanercept has 20% failure rate where the patient does not benefit.
There are risks to treatment including but not limited to allergic reaction-even death, worsening or non response while these risk are rare they exist and must be accepted by patient and family.
Dr. Cruz has been in practice for over 25 years and he has never had a serious medical complication or lawsuit.
Results are varied and not guaranteed depending on multiple health factors as would be expected.
The majority of patients are happy they found us as evidenced by our unpaid testimonials.
We hope to have the opportunity and honor to assist you.
Warmly,
Dr. Rafael F. Cruz MD