Stem Cell Therapy for Joints: A New Hope for Relief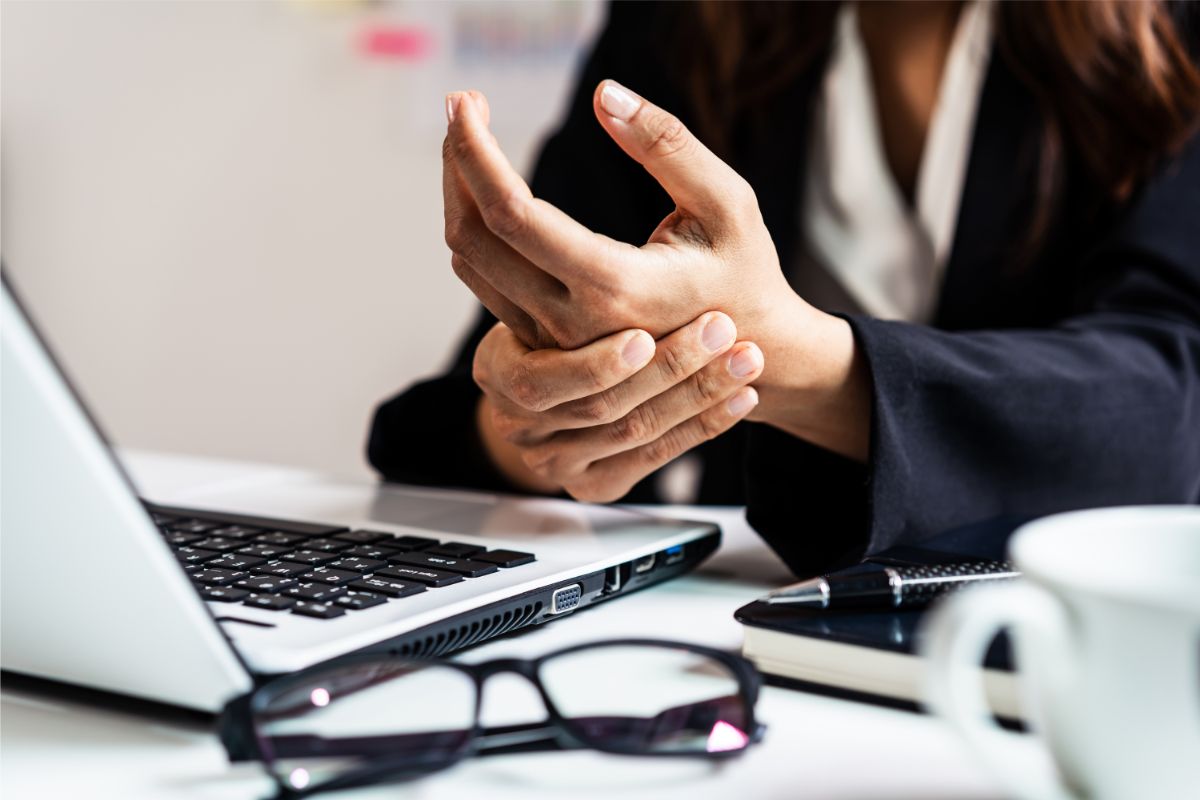 Your joints take a beating every day. Whether you're an athlete or just dealing with the natural aging process, the cartilage in your joints can break down, leading to pain and inflammation. When this happens, you may be looking for any possible relief.
But there's hope – stem cell therapy for joints is a new, cutting-edge treatment that can help repair damaged soft tissue and ease your pain. In this article, we'll explain what stem cell therapy is, how it can help treat joint pain, and what the potential risks are.
What is Stem Cell Therapy?
Stem cells are a type of cell that can differentiate into other types of cells. This means they can repair and replace injured tissue. In the past, pluripotent stem cells were only obtained from embryos, but now they can be harvested from adult tissue as well. When these cells are injected into a damaged joint, they can help repair the cartilage cells and reduce inflammation.
There are two main types of stem cell therapy:
Autologous stem cell therapy:
This involves mesenchymal stem cells derived from your own body, such as from your bone marrow or fat tissue. The advantage of this tissue engineering is that there's no risk of rejection since the cells come from your own body.
Allogeneic stem cell therapy:
Allogenic stem cells are donated by another person. The advantage of this is that it's more readily available, but there is a risk of rejection since the adult stem cells are foreign.
How does Stem Cell Therapy Work?
Stem cell therapy is a minimally invasive procedure that uses your body's own natural healing cells to repair and regenerate damaged tissue. Unlike other treatments that try to mask the pain or treat the symptoms, stem cell therapy works to heal the underlying cause of the problem.
During stem cell therapy, a small sample of your blood is taken, and the stem cells are isolated from the rest of the blood cells. The stem cells are then injected into the area of your body that is experiencing pain or damage. Once injected, the stem cells begin to multiply and repair the damaged tissue.
Stem Cell Treatment is Promising:
One of the great things about stem cell treatments is that it has the potential to treat a wide variety of conditions. In addition to joint pain, stem cell therapy is being studied as a treatment for Alzheimer's disease, Parkinson's disease, multiple sclerosis, stroke, acute injuries, and heart disease.
Is stem cell therapy effective in treating osteoarthritis?
Osteoarthritis is the most common type of arthritis, and it affects millions of people worldwide. It's a degenerative disease that causes the cartilage tissue in your joints to break down, resulting in pain, stiffness, and inflammation.
Total knee replacements are often recommended for people with osteoarthritis, but this is major surgery with regenerative medicine and a long recovery time. Stem cell therapy is a less invasive alternative that has the potential to provide the same relief as a knee replacement without the surgery or recovery time.
A clinical trial published in the journal BMC Musculoskeletal Disorders looked at the effectiveness of stem cell therapy in treating osteoarthritis of the knee. The study found that stem cell therapy was effective in reducing pain and improving function in people with osteoarthritis.
What are the Potential Risks of Stem Cell Therapy?
As with any treatment, there are potential risks associated with stem cell therapy. The most common side effects include soreness at the injection site and swelling. These side effects are usually mild and resolve on their own within a few days.
More serious risks are rare but can include infection, nerve damage, and joint stiffness. It's important to talk to your doctor about the potential risks and benefits of stem cell therapy before treatment.
Stem Cells and PRP:
Platelet-rich plasma (PRP) is another promising treatment for joint pain. PRP is a substance derived from your own blood and contains a high concentration of growth factors and other healing proteins.
PRP is often used in combination with stem cell therapy. The PRP is injected into the damaged joint first, and then the stem cells are injected. This combination therapy is thought to be more effective than either treatment alone.
How Can I Get Started with Stem Cell Therapy?
If you're interested in stem cell therapy, the first step is to schedule a consultation with a qualified provider. During the consultation, your doctor will evaluate your condition and determine if you're a good candidate for treatment.
At Kentuckiana Integrative Medicine, we offer stem cell therapy for various conditions, including joint pain, osteoarthritis, and tendonitis. We use the latest technology, and our team of experts has extensive experience in treating patients with stem cell therapies.
To learn more about stem cell therapy or to schedule a consultation, contact us today.