About Testosterone Therapy Tablet
For Symptoms of Low Testosterone Levels
Testosterone Therapy Tablet (testosterone undecanoate) is a prescription drug that is used to treat adult men who have low or no testosterone levels due to certain medical conditions.
Testosterone Replacement Therapy (TRT)
Testosterone replacement therapy is a treatment to replace the testosterone that's been lost and get T-levels back to a normal range. TRT has traditionally consisted of testosterone patches, gels, pellets, and injections. The Testosterone Therapy Tablet is here to change that.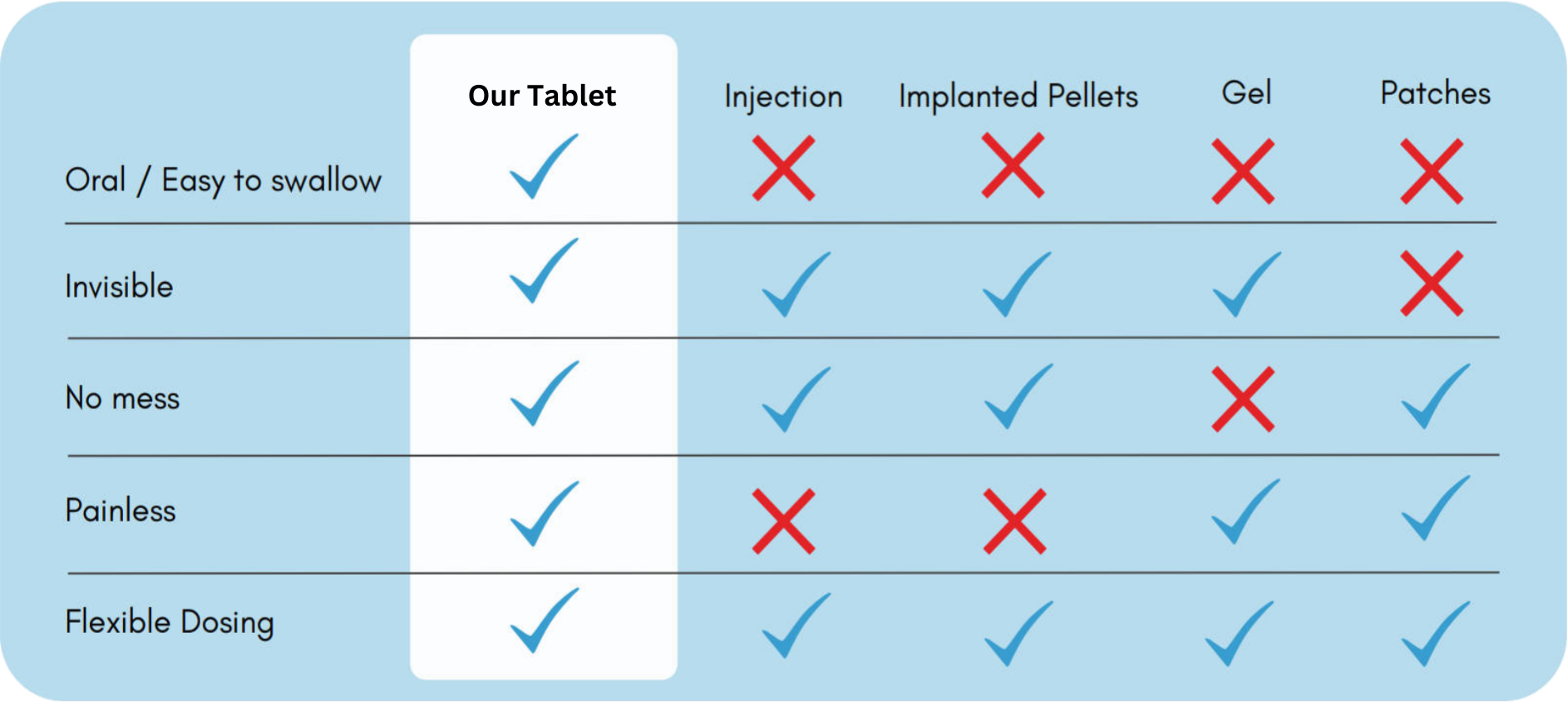 Symptoms of Low Testosterone
If you have 3+ Symptoms, You Are Likely a Good Candidate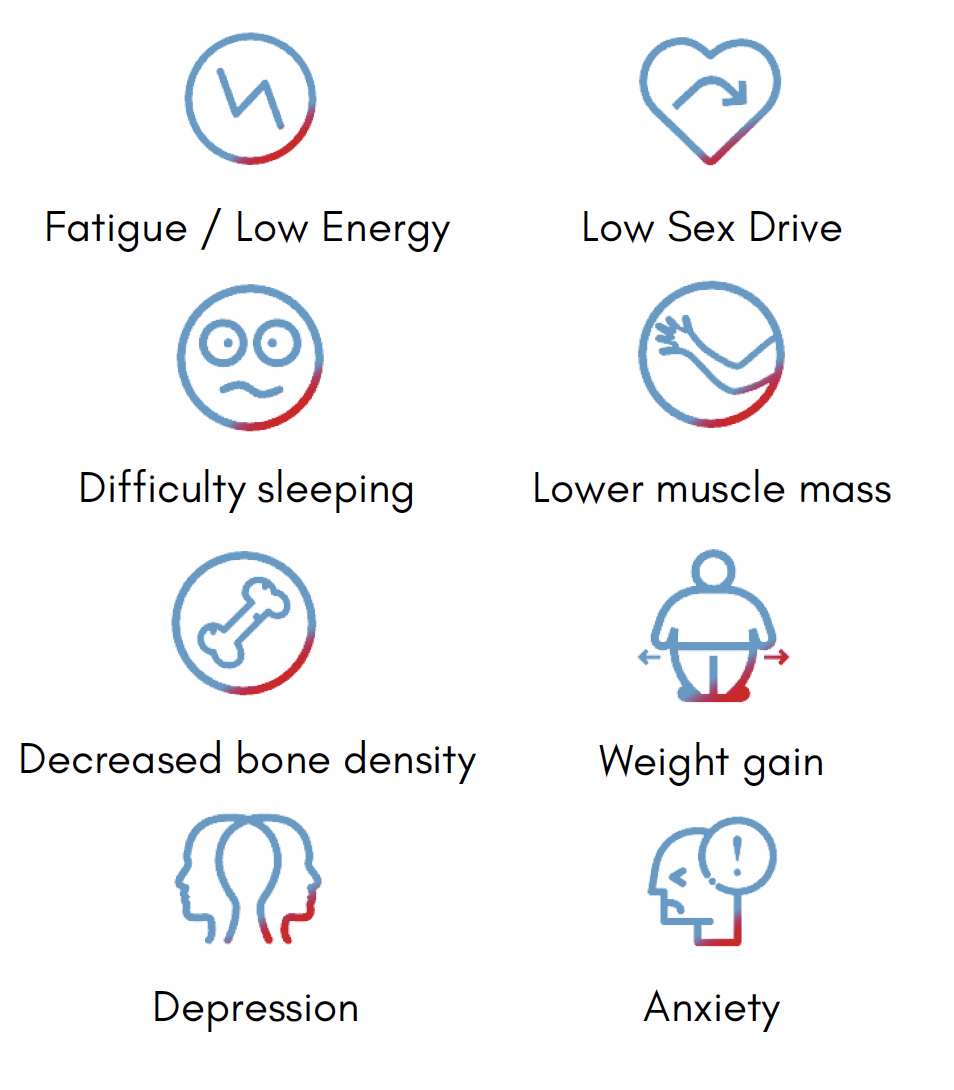 Estimated Cost
$4,500 FOR THE YEAR INCLUDES TESTOSTERONE PILLS, LABS IF DONE IN OFFICE, LAB REVIEWS 3-4X PER YEAR, MEDICATION ADJUSTMENTS, FREE CARDIAC WELLNESS PRESCRIPTION, AND A LOW T DIET.
OUR FEE ENDS UP BEING LESS EXPENSIVE THAN MOST OTHER PROVIDERS IN THE AREA AS THEY DO NOT INCLUDE LABS OR MEDICATION COST.
[DOES NOT INCLUDE INITIAL $300 CONSULT [CURRENTLY DISCOUNTED TO $150]
DOES NOT INCLUDE BLOOD WORK DONEE OUTSIDE THE OFFICE OR OTHER POTENTIALLY NEEDED MEDICATIONS AND OR SUPPLEMENTS]
Daily Dosing
Easy – Just two oral doses of the tablet a day with food
Flexible- The tablet comes in a range of dosage strengths (100 mg, 150 mg, 200 mg) 100 mg | 150 mg | 200 mg
Bioavailable – The active ingredient in the tablet, testosterone undecanoate, is absorbed efficiently into the body
More About Testosterone Therapy Tablet
96% Effective
In a clinical study of 139 men with low testosterone, 96% had normal testosterone levels at Day 90.*
*End of clinical study completers
Most common side effects
Side effects in ≥2% of Patients Receiving the tablet (n=155)

High Blood Pressure 2.6%
In a study of 155 patients taking the tablet for six months, only one discontinued because of acne.
Blood Pressure
Testosterone can increase your blood pressure, which can increase risks of a heart attack or stroke. In the 6-month clinical study for the Testosterone Therapy Tablet, 2.6% (4 out of 155 patients) experienced an increase in blood pressure while taking the tablet.