IV Vitamin Therapy IV Hydration – Louisville, KY
"Get back on your feet and out and about, in no time with IV hydration, IV Vitamin C, IV Ozone, IV Glutathione and or IV Meyers cocktail!"
Kentuckiana Integrative Medicine uses IV Hydration and IV Vitamin Therapy in kentuckiana as an integral part of a healthy lifestyle. Not only does it help restore energy and vigor to those in good health, but it can also provide relief for those with symptoms from chronic pain and illnesses such as fibromyalgia, diabetes, and cardiovascular disease.
Our IV therapies contain the highest quality compounded natural vitamin products at the safest and highest concentration with the most reasonable pricing. Do NOT settle for "watered down" IV therapy with just a few ingredients and low dosing.
Why Is IV Vitamin C Therapy & IV Hydration Beneficial?
IV Hydration, also known as IV Vitamin Treatment, uses a vitamin supplements such as Vitamin C, Magnesium, B12, Thiamine and more introduced intravenously into the bloodstream. By bypassing your digestive system, the nutrients are absorbed by your body more rapidly than traditional oral supplements. Additionally, this approach provides your body with increased cell function and a marked increase in energy.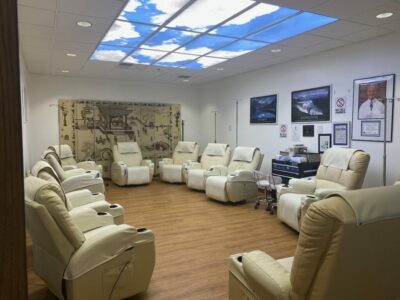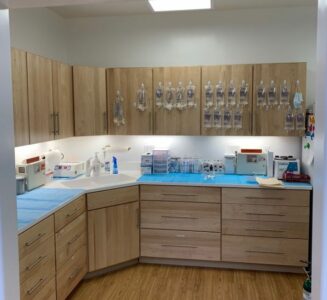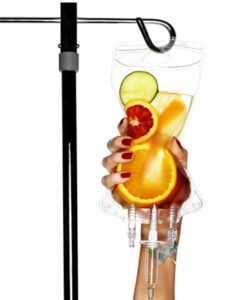 Our IV Hydration Therapy patients in Louisville and surrounding areas often tell us, "I felt great after just one treatment! I can't wait to see what I'll experience after more." We're happy to help you increase your energy safely and much more effectively than traditional oral supplement use. So, the big question is…
What Vitamins and Minerals are in IV Therapy?
Kentuckiana Integrative Medicine uses Meyer's Cocktail formula and custom nutrient blends based on patients' specific needs. IV Hydration consists of an effective, specialized mixture of vitamins and minerals. Some of the common nutrients we use in IV therapy are:
Calcium
Magnesium
Vitamin B-5
Vitamin B-6
Vitamin B-12
Vitamin B complex 100
Vitamin C
Glutathione
Zinc
Lipoic Acid
Chromium
Moreover, each of these vitamins and minerals produces a specific response in your body, such as increased energy and metabolism, cell regeneration, or enhanced disease-fighting responses. Magnesium and B vitamins are important in 100s of enzymatic reactions, are important to your heart, brain, ceel function and your immune system.
How Is IV Hydration Administered?
All ingredients are mixed with sterile water, normal saline or D5W placed in an IV bag, and administered over about 15-90 minutes through IV. Many of our patients receive this therapy one or two times per week to experience and then maintain improvement.
Some patients have renewed energy and focus after only one treatment, while those with chronic health problems may begin to feel an improvement after the first few weeks.
What Health Conditions Can Be Improved When Using IV Fluids in Louisville?
IV Therapy, IV Hydration or IV Fluids,  treat many health issues in men and women of any age. For example, they include:
Cardiovascular disease and congestive heart failure
Diabetes
Fibromyalgia
COPD
Seasonal allergic rhinitis
Chronic Fatigue Syndrome
Viral illnesses, including the common cold
Chronic depression
Asthma
Sinusitis
Acute or chronic muscle spasm
Acute of chronic asthma
Migraine headaches
Respiratory problems
Infections
Bronchitis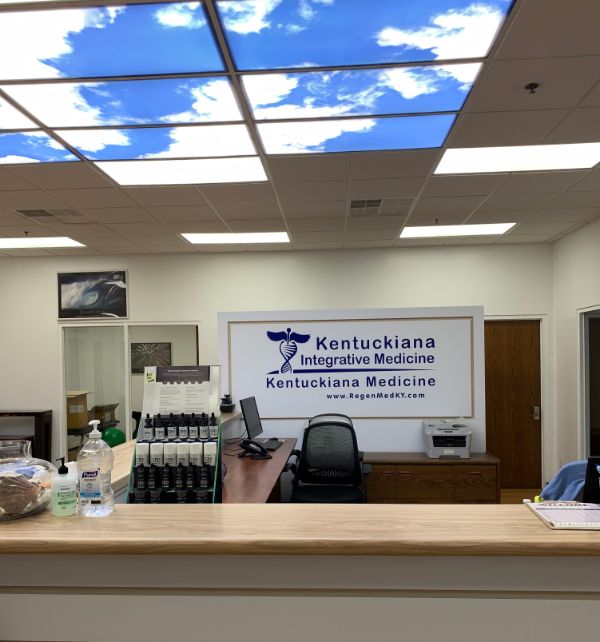 Kentuckiana Integrative Medicine in Jeffersonville, Indiana offers IV Hydration Therapy for Louisville area residents and those everywhere who are looking to increase their energy, enhance their daily performance, and boost their immune system. IV Vitamins and IV hydration also helps to improve the symptoms of those with chronic illnesses! There's no reason to wait—let us help you feel your very best every day.