IV Chelation Therapy –
Louisville, KY
At Kentuckiana Integrative Medicine in Jeffersonville, Indiana, we offer various treatment options to help improve and restore vascular health including IV Chelation.
Our physicians are trained in various integrative medicine disciplines to treat musculoskeletal issues, orthopedic injuries, and various other health conditions. With more than 70 combined years of experience, we pride ourselves on our knowledge of alternative medicine to relieve your symptoms and get to the source of your pain.
Kentuckiana Integrative Medicine focuses on the underlying causes of your health ailments. Our integrative medicine doctors and medical team offer patients a whole-person approach to health and wellness, combining conventional and alternative therapies to restore your overall health, energy, and strength.
Carotid Artery Blockage-Disease Reversed with IV Chelation and IV Plaquex. Therapy results in better blood flow, energy and memory.
What is IV Chelation Therapy?
Chelation Therapy is an intravenous treatment using an amino acid called EDTA in a solution containing minerals and vitamins that attaches to heavy metals and escorts them out of the body in the urine. IV Chelation has been used to treat the symptoms of conditions such as:
Heart Disease
Chest Pain
Shortness of Breath
Leg Pain
Brain Fog
CHF
Heart Attack
TIA (Mini-Stoke)
Heavy Metal Toxicity
Peripheral Artery Disease
Decreased Mental Function
Why Choose IV Chelation?
Chelation has been scientifically proven to remove toxic metals from the body.  The results reduce the risk of heart attack, decrease cardiac death, and reduce the need for bypass surgery and stents. Chelation is even more effective in patients with diabetes.
The removal of plaque and poisonous heavy metals from the body improves blood flow, circulation, cellular function, metabolic function, and mitochondrial function. Mitochondria are cellular organelles inside all of our cells that act as the "energy powerhouses" making ATP or energy to keep each cell functioning.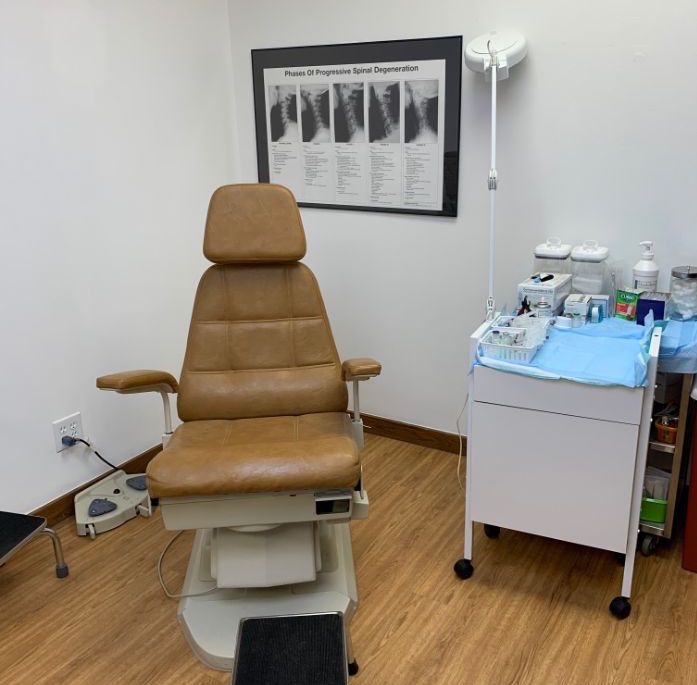 IV Chelation Is Safe & Effective
First developed and used in the 1950s, it is now considered part of alternative medicine as growing research has shown that chelation therapy has the potential to treat and reduce the risk of heart disease, help control high inflammation and cholesterol levels, cognitive disorders such as Alzheimer's disease, and more.
Mary avoided potential surgery by having her cardiovascular issues treated with alternative methods.
The common benefits experienced with IV Chelation are:
Reduced Heart Chest Pain
Improved Circulation
Improved Energy
Stamina
Improved lower Calcium Score and Cardiac Catherization
Reduced leg pain-claudication from Peripheral Artery Disease
Increased Sexual Potency
Reduce Arthritis Pain
Improved Kidney Function
Improved Memory
Removal of harmful, heavy metals like:

lead
mercury
arsenic
cadmium.
Get Back to Feeling Good!
Even Clogged Arteries Can Be Opened
As proven by some of the most prestigious cardiology physicians in the United States from Harvard, Cleveland Clinic, and Duke
Frequently Asked Questions About
Is IV Chelation Therapy available in Kentucky?
IV Chelation is NOT available in Kentucky and very few clinics offer it in INDIANA. We are located in Jeffersonville, Indiana, just minutes away from Louisville, Kentucky.
Is Chelation Therapy a new treatment?
Dr. Rafael F. Cruz MD has been providing IV Chelation Therapy in Kentuckiana for almost a decade, following in the footsteps of one of his mentors, a Pioneer of Integrative Medicine in Kentuckiana, Dr. George Wolverton MD.
What is the estimated cost and duration of IV Chelation Therapy?
A medical Evaluation with Dr. Cruz and blood tests are needed before a patient can be accepted for treatment.  A consultation with Dr. Cruz for IV Chelation therapy is $300.
If accepted for treatment, the approximate cost is $4,000 – $8,000 over 1-2 years.
Management protocols vary depending on the individual patient's condition.
A stable heart patient can usually improve with 40 – 60 IV Chelation infusions, 1 per week for 30 weeks, and then maintenance infusions 2-8 weeks apart depending on the management strategy recommended-selected.
Patients with exertional chest pain may need to do more infusions per week. The average individual cost of IV Chelation and or a Nutritional IV is $100-$175.
Does Chelation replace the need for the assistance of a Cardiologist or Family Doctor?
Chelation DOES NOT replace the need for the assistance of your Cardiologist or Family Doctor.
Chelation is a great preventative option for those with stable heart disease.
Chelation is also very helpful to:
patients with multiple symptoms
patients who have reached maximum medication management, and
are NOT candidates for open heart surgery or additional stents which often occur in patients with small vessel heart disease.
Symptoms of Heart and Blood Vessel Disease of the brain, legs, and other structures can also be reversed, improved, or slowed down using Non-FDA approved strategies as well as FDA-approved strategies such as medications, stents, and surgery. Non-FDA strategies such as IV EDTA Chelation, IV Ozone, IV Vitamin C, and FDA-approved strategies such as heart exercise rehabilitation are very helpful.
Is Chelation Treatment covered by insurance?
INSURANCE IS NOT ACCEPTED. Insurance only pays for conventional medicine. These management strategies are not conventional and are still considered experimental.  
Find Out How IV Chelation Can Help You
If you would like to learn more about the benefits of IV Chelation, call us today at (812) 913-4416 to schedule a consultation. We are located in Jeffersonville, directly across Louisville, KY. Want to learn more? Read our FAQ section about IV Chelation Therapy!
Anyone over 50 years old should consider comprehensive vascular screening to ensure there are no heart and blood vessel problems or to identify problems early before they are major health issues. Vascular screening testing cost approximately $100 for all 4 tests which is a tremendous bargain!! Testing is available at most area hospitals.