Regenerative Medicine Louisville, KY— Kentuckiana Integrative Medicine
"Get back on your feet and out and about, in no time"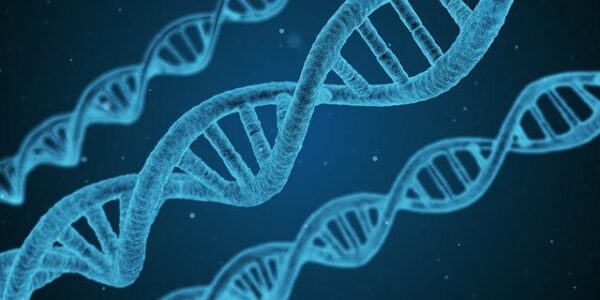 One of the most promising areas in the treatment of chronic pain and injuries is regenerative medicine. This treatment seeks to enable the body to heal itself from an injury or a degenerative disease without the use of surgery or joint replacements. Regenerative medicine can help people suffering from osteoarthritis, joint pain (knee, shoulder, hip), sports-related injuries, and other degenerative conditions.
Kentuckiana Integrative Medicine, is a leading regenerative medicine clinic in the Louisville, KY area known as "Kentuckiana." We are located in Jeffersonville, IN [5 minutes from Louisville, KY, on Court Street [next to the Court House]. We are proud to offer patients of all ages a range of regenerative medical therapies, including Stem Cells, Amniotic and Placenta Regenerative Orthobiologics, Regenerative Tissue Allograft – Mesenchymal Stem Cell Therapy, Platelet Rich Plasma (PRP) Injections, and Prolotherapy-Prolozone.
Robert Dean is in his 70s and came to us for his cancer support therapy. We also treated his knee joints with hyaluronic gel injections and now he can ski pain-free.
We are one of the few clinics that consistently use Ultrasound and or X-ray -Fluoroscopic guidance to ensure accurate needle and orthobiologic regenerative medicine product placement, which leads to more successful outcomes.
Most patients believe BMA -Bone Marrow Aspirate of Mesenchymal Stem Cells to be a painful procedure. Our techniques make the collection of bone marrow from the hip PAINLESS or Nearly painless and the procedure is typically completed in under 15 minutes.
Led by board-certified regenerative medicine specialist Rafael F. Cruz, MD, our clinic has provided hope for patients who have tried multiple treatments or surgery without success or are merely trying to avoid surgery. Our goal is to maximize all treatment options before patients resort to surgical intervention, such as total or partial total knee replacement surgery.
What is Regenerative Medicine?
Regenerative medicine is a non-surgical, minimally-invasive treatment to stimulate and enhance healing of injuries to muscles, tendons, ligaments, bones & joints and more. Current estimates indicate that approximately 1 in 3 Americans could potentially benefit from regenerative medicine. There are many different techniques and treatments available to help the body heal or rebuild itself, all of which are minimally invasive, natural, and promote healing. Regenerative medicine can help you overcome:
Arthritis and Osteoarthritis of the knee, hip, or shoulders.
Tendonitis in the elbow, knee, or Achilles tendon.
Partial and fully torn ligaments.
Sports injuries such as rotator cuff tears, golfer's elbow, ACL tears, tennis elbow, plantar fasciitis, etc.
Stem Cell Therapy
Stem cell therapy is one of several regenerative medicine treatments that utilize the body's natural healing mechanism to renew, regenerate and repair diseased or damaged tissues. Stem cells are harvested from various patient sources and injected into the damaged area for the purpose of regenerating the tissue. There are a number of research studies that have demonstrated significant improvement in chronic pain due to cartilage degeneration or overuse following stem cell therapy.
PRP Injections
Platelet-rich plasma (PRP) therapy is a form of regenerative medicine that encourages natural regrowth of damaged tissue using platelets found in blood. Platelets contain growth factor proteins. These growth factor proteins stimulate faster wound healing and promote the growth of new soft tissue. Extensive clinical studies have demonstrated that PRP injections have improved function and decreased pain, as well as carry less risk and is typically less expensive than surgery.
Prolotherapy
Prolotherapy is injection of dextrose solution or other irritating substances into the injured and/or painful joints, ligaments, and tendons. The substance works to stimulate the body and tissue to heal naturally. More and more research studies show significant improvement for patients suffering from knee osteoarthritis and more.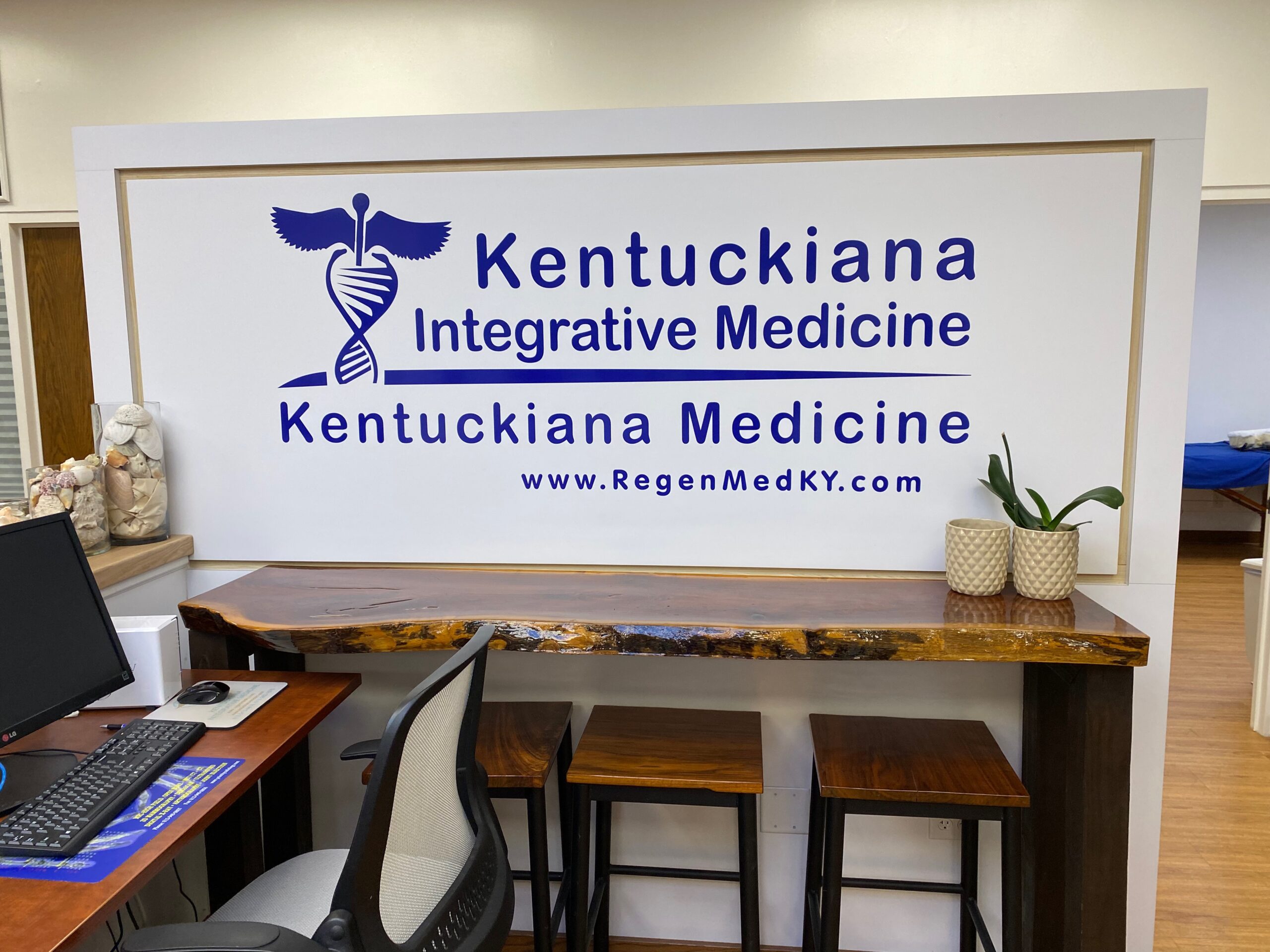 Contact Kentuckiana Integrative Medicine, Louisville's Regenerative Medicine Clinic
Find out if regenerative medicine is right for you! Learn more by calling us today at 812-913-4416 or contact us by filling out a form online to request a consultation with one of our regenerative medicine specialists. We are located directly across Louisville, KY in Jeffersonville, IN.