Prolotherapy / Prolozone / Ozone Therapy at Kentuckiana Integrative Medicine in Louisville
"Get back on your feet and out and about, in no time"
At Kentuckiana Integrative Medicine, we offer prolotherapy and prolozone to treat chronic muscle and joint pain, specifically damage in the ligaments or tendons. Prolotherapy works by stimulating the body's own natural healing mechanisms to repair injured tissue.
Our physicians are among a select group of medical practitioners to provide prolotherapy in the Louisville, KY area from our clinic in Jeffersonville.If you have chronic pain in the shoulder, knee, hip, elbow, hand, wrist, foot or ankle, prolotherapy may be the right solution for you.
Bruce is a mechanic at UPS who relied on Physical Therapy to continue working. Recently, he received Prolozone injections from Dr. Cruz. His pain was alleviated in a matter of minutes.
What is Prolotherapy?
Prolotherapy is a non-surgical, non-invasive procedure that works to alleviate chronic pain by regenerating damaged musculoskeletal tissues.
It is a non-surgical procedure that has been found to re-establish function to injured tendons, ligaments, muscles, and joints, commonly found in athletes and physically active people.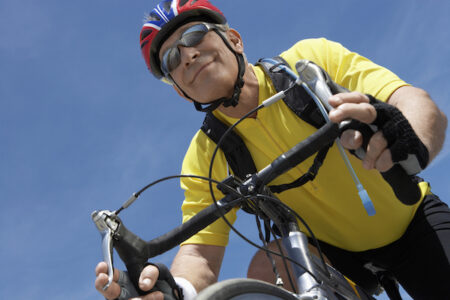 A patient with spinal stenosis and severe back pain was helped by Prolozone & Prolotherapy in only four sessions. He improved his ability to walk without pain at Kentuckiana Integrative Medicine.
Schedule A Consultation with Our Prolotherapy Doctor in Louisville at Kentuckiana Integrative Medicine
For a consultation with our prolotherapy doctor, Dr. Rafael Cruz, to see if this treatment is right for you, please contact us today!