Prolotherapy / Prolozone / Ozone Therapy at Kentuckiana Integrative Medicine in Louisville
"Get back on your feet and out and about, in no time"
At Kentuckiana Integrative Medicine, we offer prolotherapy and prolozone to treat chronic muscle and joint pain, specifically damage in the ligaments or tendons. Prolotherapy works by stimulating the body's own natural healing mechanisms to repair injured tissue.
Our physicians are among a select group of medical practitioners to provide prolotherapy in the Louisville, KY area from our clinic in Jeffersonville.If you have chronic pain in the shoulder, knee, hip, elbow, hand, wrist, foot or ankle, prolotherapy may be the right solution for you.
What is Prolotherapy?
Prolotherapy is a non-surgical, non-invasive procedure that works to alleviate chronic pain by regenerating damaged musculoskeletal tissues.
It is a non-surgical procedure that has been found to re-establish function to injured tendons, ligaments, muscles, and joints, commonly found in athletes and physically active people.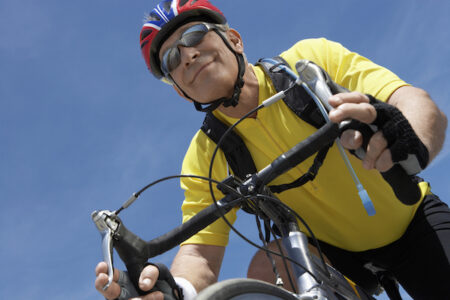 What Conditions & Diseases Can Be Treated?
Prolotherapy is used by physicians and alternative medicine practitioners to treat a wide array of conditions and symptoms including: – Back and neck pain – Osteoarthritis – Knee pain – Shoulder pain – Joint pain – Hip pain – Rotator cuff injury – Elbow, hand and wrist pain – Temporal Mandibular Joint (TMJ) – Foot and ankle pain / plantar fasciitis – Carpal tunnel syndrome – Overused and Injured Joints
What is Prolozone Injections?

Prolozone is a non-surgical, non-invasive based treatment option that works to regenerate damaged tissues and alleviate chronic pain.
What is Ozone?
Ozone [Oxygen with 3 atoms] is a very useful therapeutic resource. It is inexpensive, easy to implement, has low side effects rate, and very effective in the management of most types of pain syndromes including, but not limited to Arthritis, Sciatica, Neck pain, Back pain, Joint pain, muscle and ligament injury.
How does Ozone work?
A chemical compound consisting of three oxygen atoms (O3).
The elemental form of oxygen occurring naturally as a result of ultraviolet energy or lightning causing a temporary recombination of oxygen atoms into groups of three.
The form of oxygen that is formed by an electric discharge field of a corona discharge generator (simulates lightning). Oxygen is the only gas that can accept and carry an electrical charge.
It is a pale blue gas that condenses to a deep blue liquid of very low temperatures.
It protects living organisms by surrounding the earth at altitudes of 50,000 – 100,000 feet and absorbs the sun's ultraviolet (200 – 300 nm range) rays. This allows the survival of plant and animal life.
How Is Prolotherapy Performed at Our Louisville, KY Clinic
Dextrose (sugar water), lidocaine (numbing medicine) and vitamins like b12 is injected into the injured or damaged site to relieve pain and remove inflammation in the painful tendon, muscle, joint, or ligament. This actually helps your body regenerate new, whole tissue.
What is the success rate of prolotherapy / prolozone?
In patients with low back pain, studies have shown a 85% to 95% of patients experience improvement with prolotherapy / prolozone (compared to studies showing a 52% improvement with back surgery). Many studies done over the years show a high success rate when prolotherapy / prolozone is used for various ligament, tendon or joint pain/injuries.
Schedule A Consultation with Our Prolotherapy Doctor in Louisville at Kentuckiana Integrative Medicine
For a consultation with our prolotherapy doctor, Dr. Rafael Cruz, to see if this treatment is right for you, please contact us today!