Our Team at Kentuckiana Integrative Medicine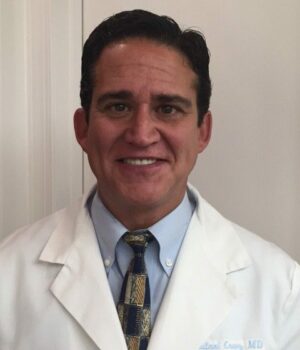 Dr. Rafael F. Cruz, M.D.
Dr. Rafael Cruz MD is a nationally recognized leader in Integrative Medicine. As a researcher, educator and clinician, Dr. Cruz has the credentials and experience that inspire confidence.
In his private practice, Kentuckiana Integrative Medicine, he provides a spectrum of advanced health solutions with an integrative, holistic focus. He believes in blending the best aspects of conventional / traditional medicine with Natural / Integrative Medicine.
Dr. Cruz partners with you and your doctor, providing the specialized care and extra support you need to reach optimal health. Contact us to learn more about Kentuckiana Integrative Medicine's areas of expertise.
It's a progressive approach to healthcare, backed by the specialized training and in-depth experience you and your doctor can trust.
Dr. Rafael F Cruz, MD
Board Certified by the American Board of Emergency Medicine: 1997-2017  [Not Currently Practicing Emergency Medicine]
University of Louisville Anesthesia and Pain Procedure Training using Ultrasound & Fluoroscopic Guided Injections [2002-2004]
Founding Member: American Academy of Ozone Therapy
Advanced Training in Ultrasound & Fluoroscopic Guided Injections with Personalized Mesenchymal Stem Cells collected from YOUR BODY's ADIPOSE "FATTY" TISSUES or BONE MARROW  for Arthritis, Torn Ligaments, Cervical & Lumbar Disc Disease, Failed Back Syndrome and more .
Advanced Training in Prolotherapy, Prolozone & PRP Injections
ACAM member American Academy of Alternative Medicine
IV Plaquex & IV Chelation Certification to Reverse Heart & Vascular Disease and Heavy Metal Toxicity
Advanced Training in symptom reversal of Stroke, Parkinson, Neuropathy, TBI, Vascular Brain Dementia using IV Chelation, IV Plaquex and or Peri-Spinal Etanercept.
Advanced Training with Ketamine for  symptom reversal of Depression, Bipolar, OCD, PTSD, Anxiety, Addiction, Alcohol Misuse, Migraines, Fibromyalgia, Neuropathy, CRPS.
Advanced Training in symptom reversal of CRPS using Neridronate equivalent medications, Ketamine, Advanced Injections.
IV Hydration & IV Nutritional Certification
American Board Certified Independent Medical Examiner
MD: Wright State School of Medicine
CRUZ CRIC Invented by Dr. Rafael F. Cruz MD
Below find a link to the 4-minute introduction video on Vimeo
(CruzCric: A Revolutionary Life-Saving Device):  
Other Team Members and Advisors:
Dr. Robert Harris DDS
Naturopath, Orthodontist, Head and Neck pain Specialist and World-Renowned Biological Ozone Specialist and Lecturer.
Miriam Belknap
Physical Therapist with over 25 years of experience specializing in challenging neuromuscular disorders from frozen shoulder to stroke and traumatic brain injury.
*Dr. Robert Churchman
Naturopath with over 40 years of experience treating a variety of complex problems.  He is an expert in laser therapy and musculoskeletal rehabilitation.  His sought after skills cause patients to drive from Nashville and Cincinnati to get his help.
Dr. Chris Nunier DC
He masters in Nutritional Counseling with over 50 years of clinical expertise in a wide variety of medical conditions.
Sandi Meyler LSW
Counselor and Addiction Specialist with over 25 years of experience.
Dr. Naveen Thomas
Board Certified Psychiatrist
Dr. Brent Furnish DC
He is one of the few Board Certified Functional Neurologists [trained by the Carrick Institute] in KY where he practices. neurorehabilitation of patients suffering from complex TBI, Stroke and vertigo-dizziness and more.
*Melanie Drury
Nurse practitioner with over 30 years of clinical experience.
*Kitty Stone
Medical Technician, Hyaluronic Acid and PRP facials, , IV therapy and Phlebotomy Expert with over 25 years of experience in hospital setting.