Leaky Gut Syndrome What You Need to Know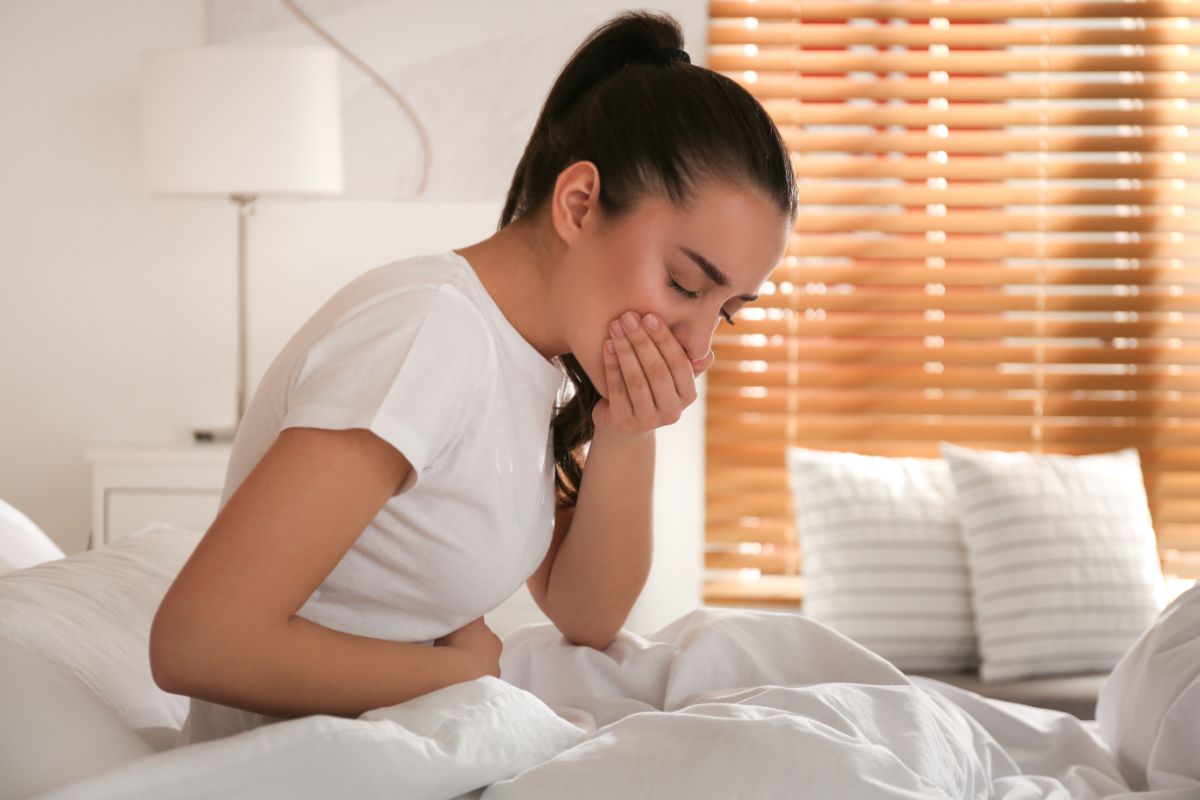 Your gut is home to billions of bacteria. There are more bacteria in your gut than cells in your body. Most of these bacteria are helpful and play an important role in keeping you healthy. They help break down food, produce vitamins, and protect you from harmful bacteria.
But sometimes, things can go wrong. The balance of bacteria in your gut can be upset by antibiotics, illness, stress, or a poor diet. When this happens, bad bacteria can take over and cause problems like leaky gut syndrome.
In this article, we'll take a closer look at leaky gut syndrome, what causes it, and how you can heal your gut to restore optimal health.
What is Leaky Gut Syndrome?
Leaky Gut Syndrome, or increased intestinal permeability, is a condition that affects the lining of the intestines. Normally, the cells in the intestines are close together and form a tight barrier. This barrier allows nutrients from food to pass into the bloodstream, but it keeps out harmful substances like bacteria and toxins.
The leaky gut syndrome occurs when the spaces between the cells in the intestinal lining become too large. This allows harmful substances to pass through and enter the bloodstream. These substances can then travel to other parts of the body and cause inflammation.
How to Tell if You have Leaky Gut Syndrome:
There are several ways to tell if you have the leaky gut syndrome. The most common symptoms of leaky gut include:
Digestive problems like bloating, gas, and diarrhea

Food sensitivities or allergies

Skin problems like acne, eczema, or rashes

Fatigue

Joint pain

Mood swings or brain fog
If you're experiencing any of these symptoms, it's important to see a doctor or naturopathic practitioner to rule out other conditions.
What Causes Leaky Gut Syndrome?
The imbalance of bacteria in the gut, also known as dysbiosis, is the main cause of leaky gut syndrome. Inflammatory bowel disease can also be caused by autoimmune diseases, celiac disease, or several other different things, including:
Anti-inflammatory medications:
Non-steroidal anti-inflammatory drugs (NSAIDs) like ibuprofen and aspirin can also cause leaky gut syndrome. These drugs work by reducing inflammation, but they can also damage the cells in the gut and lead to dysbiosis.
Antibiotics:
While antibiotics can be helpful in treating infections, they can also kill off the good bacteria in the gut and cause dysbiosis. This can lead to the overgrowth of bad bacteria and the development of leaky gut syndrome.
Stress:
A leaky gut may also be caused by chronic stress. When you're stressed, your body produces cortisol and other stress hormones. These hormones can hurt the gut, leading to inflammation and the overgrowth of bad bacteria causing.
Poor Diet:
A diet high in sugar, processed foods, and unhealthy fats can lead to the intestinal barrier. These foods can damage the gut lining and allow harmful substances to pass through.
How to Treat Leaky Gut Syndrome:
The first step in treating leaky gut syndrome is identifying and removing the cause. Talk to your doctor about alternatives if you're taking NSAIDs or antibiotics. If stress is the cause, try relaxation techniques like yoga or meditation.
In addition to removing the cause, you can do a few different things to heal your gut and treat the irritable bowel syndrome.
Eat a healthy diet: Eating a healthy diet is one of the best things you can do for your gut. Focus on eating plenty of fresh fruits, vegetables, and whole grains. Avoid processed foods, sugar, and unhealthy fats.
Take probiotics: Probiotics are live bacteria that help promote a healthy gut. They can be found in yogurt, kimchi, sauerkraut, and other fermented foods. You can also take probiotic supplements.
Get enough sleep: Sleep is important for gut health. When you're well-rested, your body is better able to fight off infection and heal the gut microbiota.
Exercise: Exercise is also good for gut health. It helps reduce inflammation and promotes a healthy balance of bacteria in the gut.
Which Doctor should you see for Leaky Gut Syndrome?
If you think you have a leaky gut syndrome or immune system, you must see a gastroenterologist or naturopathic practitioner. They can help you identify the cause and develop a treatment plan.
Kentuckiana Integrative Medicine can help you heal your gut and treat leaky gut syndrome. We have a team of experienced practitioners who can help you develop a treatment plan that's right for you. Contact us today to schedule an appointment.