Migraines and chronic headaches can be debilitating, affecting the daily lives of millions. In the quest for effective relief, a surprising ally has emerged – nitrous oxide, famously known as "Laughing Gas" and administered under the brand name Pro-Nox.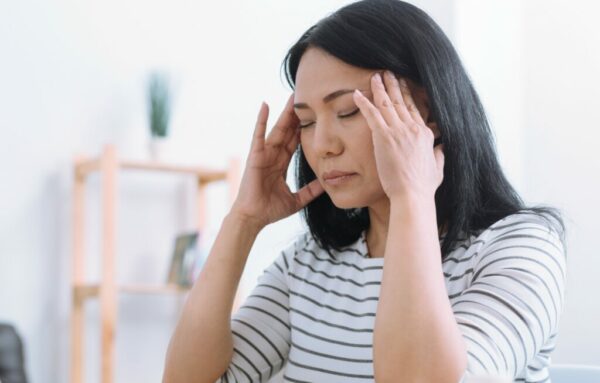 A Breath of Fresh Relief
Pro-Nox provides a breath of fresh relief for individuals plagued by migraines and chronic headaches. This gentle and safe treatment, which has been used successfully for decades in various medical settings, offers a new ray of hope for those seeking respite from relentless head pain.
How Pro-Nox Works
While the exact mechanism of Pro-Nox's efficacy in headache relief is not entirely clear, some researchers believe that it may relax blood vessels and muscles prone to spasms, leading to relief. Patients often describe a sense of euphoria or happiness when receiving Pro-Nox, and this feeling complements the alleviation of pain and anxiety.
Advantages Over Other Treatments
One significant advantage of Pro-Nox over traditional migraine treatments is its quick recovery time. Unlike some therapies, where patients require a driver due to lingering sedative effects, Pro-Nox patients can typically drive themselves home just 10-15 minutes after a one-hour treatment session.
The Safety Profile
Safety is a paramount concern when considering any treatment. Pro-Nox, when administered professionally, is known for its safety. Inhalation of the gas does not adversely affect vital organs such as the brain, lungs, kidneys, heart, or liver. Most individuals experience no negative side effects, making it a gentle option for headache relief.
Looking Ahead
Beyond its success in treating migraines and chronic headaches, Pro-Nox holds promise for addressing other medical challenges, including depression, PTSD, and even addiction. Researchers continue to explore its potential in various healthcare domains.
Embrace Pain-Free Living
Nitrous oxide, particularly when delivered through the Pro-Nox brand, offers a safe and effective alternative for those seeking to better manage and improve their quality of life while dealing with migraines and chronic headaches. With its rapid impact and minimal side effects, it represents a promising frontier in headache management. If you're tired of the constant battle with head pain and are eager to regain a better quality of life, reach out to Kentuckiana Integrative Medicine now. Our experienced professionals are ready to guide you towards a pain-free tomorrow. Contact us today for a consultation and take the first step toward improved headache management and an enhanced quality of life.
References:
Nagele P., Palanca B.J., Gott B., Brown F., Barnes L., Nguyen T., Xiong W., et al. (2021 Jun 9). A phase 2 trial of inhaled nitrous oxide for treatment-resistant major depression. Sci Transl Med. 13(597):eabe1376. doi: 10.1126/scitranslmed.abe1376.