Stem Cell Therapy for Knee Conditions – Louisville, KY
"Get back on your feet and out and about, in no time"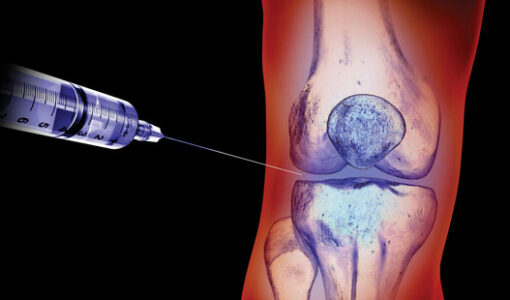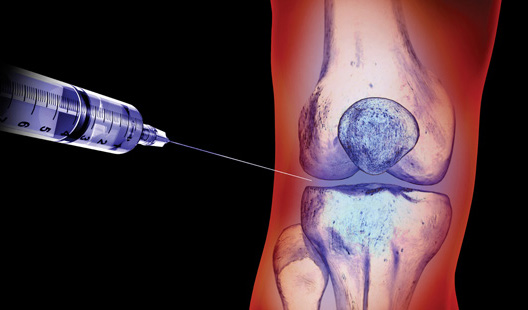 Of all bodily ailments, nothing is more damaging and crippling than persistent knee pain. Your knees are made up of ligaments, bone, fluid and cartilage. The tendons and muscles work in harmony to make the knee joint move and help you walk. Thus, any damage to the ligaments or cartilage by way of injury or disease (such as osteoarthritis), can cause severe pain and difficulty walking.
At Kentuckiana integrative Medicine of Jeffersonville near Louisville, Kentucky, we offer a range of alternate therapeutic procedures, including PRP and stem cell therapy, to help alleviate knee conditions such as knee osteoarthritis, meniscus tears, tendon & ligament injuries, overuse conditions and other degenerative conditions without relying on complex surgical procedures or medication. Combining platelet-rich plasma injections (PRP) and mesenchymal stem cell injections, we offer non-surgical therapies/procedures that can dramatically improve knee function and reduce or eliminate pain. See what Mayo Clinic says about stem cells: stem cell therapy.
Platelet Rich Plasma (PRP) Approach
According to a Clinical Journal of Sports Medicine report, PRP therapy has great potential for treating knee osteoarthritis. About 73% of the patients treated with PRP therapy showed a delay in the progress of osteoarthritis and did not need total knee replacements.
This treatment is non-invasive and harnesses your body's natural healing potential to combat knee conditions. Our team of qualified and experienced physicians are able to extract a sample of your blood. The blood sample is broken down to its plasma content, which contains the healing factors and growth factors that are necessary for tissue regeneration and damage repair within the body.
Using modern centrifuging techniques, the platelet-rich plasma yield is increased exponentially. The resulting solution rich in growth factors is injected directly into the affected area in and around the knee. The PRP or stem cells go to work immediately, repairing the damaged knee joint.
Why Use Stem Cells and PRP to Treat Knee Pain?
Stem cell transplant: Stem cells and PRP are two of the safest and most advanced approaches for treating various injuries and diseases, such as labral tears, rotator cuff tears, and hip bursitis within the human body. Under the stem cell approach, the stem cells that promote musculoskeletal healing (mainly cartilage, tendons, and bones), found in the bone marrow, are extracted, processed, and injected into the affected area. Both of these non-surgical treatment options are effective and budget-friendly.
Administration of PRP or stem cells only takes a matter of minutes, and visible improvement in knee joint movement and reduction in pain can be observed within the first few days. Patients recovering from meniscus tears can quickly recover when injected with PRP, compared to the lengthy and exhaustive period of post-surgical rehabilitation.
PRP and stem cell patients are more likely to exhibit greater mobility and experience less knee pain than surgical patients. Furthermore, the treatment requires extracting cells from the patient's body and reinserting them into another part of the body – rendering it safe, reliable, and free from contagious infections. Contact Kentuckiana Integrative Medicine in Louisville today and learn more about how our alternate therapies can help you with all your knee conditions without any side effects.
Benefits of PRP and Stem Cell Treatment
The Western Ontario and McMasters Universities Arthritis Index is one of the most reliable means of measuring the effectiveness of an alternate therapeutic course for arthritis-related pain management. On a pain scale called the Visual Analog Scale, PRP and Stem cell-based treatments revealed several interesting facts regarding knee treatment. Patients treated with PRP for knee treatment reported:
56% reduction in pain within the first six months of the administration
60% reduction in pain within the first year of treatment
Improvement in functional scores by 24% per annum
Improvement in Daily Living Scores by 46% within the first six months
Improvement in Daily Living Scores by 56% within the first year
In the United States, arthritis leads to joint stiffness, knee pain, and muscular impairment in over 27 million Americans.