Fixing a Torn Muscle: Symptoms and Treatment Options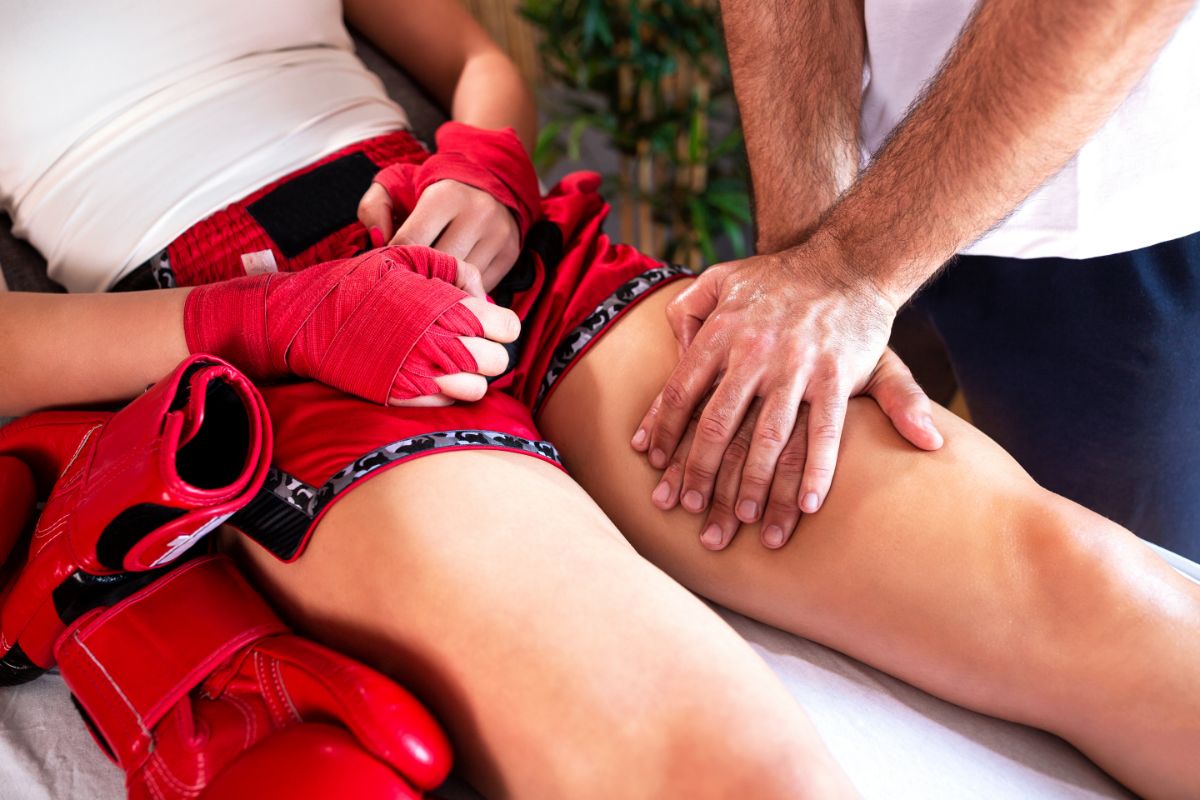 Your muscles are some of the hardest working parts of your body. They are constantly contracting and relaxing to allow you to move. This constant use can sometimes lead to a tear in the muscle tissue leading to discomfort and pain.
Muscle strain usually happens when the muscle is stretched beyond its limits or is forced to contract too forcefully. This type of injury is most common in the legs and arms but can occur anywhere in the body where there are muscles.
In this article, we will discuss what a torn muscle is, its symptoms, and how to fix it.
What is a Torn Muscle?
The human body is composed of muscles, which work together to enable the body to move. These muscles are attached to the bones by tendons, and when these muscles contract, they pull on the bones and cause the body to move. Muscles can also maintain tension to keep certain body parts stationary.
When a muscle is overworked or stretched beyond its capacity, it can tear. This is called a muscle tear or muscle strain. Muscle tears can range from minor to severe, depending on the extent of the injury. A minor muscle tear may cause some discomfort and bruise, but a severe muscle tear can result in excruciating pain and even disability.
What Causes a Torn Muscle?
Several things can cause a muscle to tear, including:
Overuse: 
Repeatedly using a muscle beyond its capacity can lead to microscopic tears in the muscle fibers. Over time, these tears can become larger and more severe.
Trauma: 
A direct blow to the muscle, such as from a fall or car accident, can cause the muscle to tear.
Dehydration: 
Muscles need water to function properly. When the body is dehydrated, the muscles are more susceptible to injury.
Poor nutrition: 
Eating a diet that lacks essential nutrients can also make muscles more vulnerable to injury.
Age: 
As we age, our muscles become weaker and more prone to injury.
What are the Symptoms of a Torn Muscle?
A torn muscle can cause a great deal of pain and discomfort. It is important to be able to identify the symptoms of a torn muscle so that you can seek treatment as soon as possible.
Here are some of the most common symptoms of a strained muscle:
Sudden, sharp pain in the affected area

Swelling and bruising in the affected area

Difficulty moving the affected limb or using the affected muscle

Tenderness or pain when pressure is applied to the affected area

Muscle weakness

Stiffness
If you experience any of these symptoms, it is important to see a doctor or other medical professional as soon as possible. They will be able to diagnose your injury and recommend the best course of treatment.
How is a Torn Muscle Treated?
The treatment for muscle strains will vary depending on the severity of the injury. Some common treatments for muscle tear are rest, ice, compression, and physical therapy.
For minor muscle injuries, it is important to rest the affected area and avoid any activities that could aggravate the injury. You may also need to use an ice pack or elevate the injured area to reduce swelling and pain. Over-the-counter pain medications or anti-inflammatory drugs can also be helpful for pulled muscle.
If the muscle tear is more severe, you may need to see a doctor or other medical professional. They may prescribe stronger pain medication and recommend physical therapy for a better range of motion to help you recover from the injury. In some cases, surgery to repair the muscle may be necessary.
Recovering from a skeletal muscle injury can take time, but with proper treatment and rehabilitation, you should be able to make a full recovery.
How Can We Help?
If you have suffered a torn muscle, the team at Kentuckiana Integrative Medicine can help. We specialize in regenerative and functional medicine, which can help speed up the healing process and get you back to your normal routine as soon as possible.
We offer a range of services, including prolotherapy and platelet-rich plasma (PRP) therapy, which can help promote healing and repair soft tissue injuries. We also offer Wharton's jelly therapy, which can help regenerate cartilage and reduce pain and inflammation.
To learn more about our services or to schedule an appointment, contact us today.