Can You Reverse Type 2 Diabetes?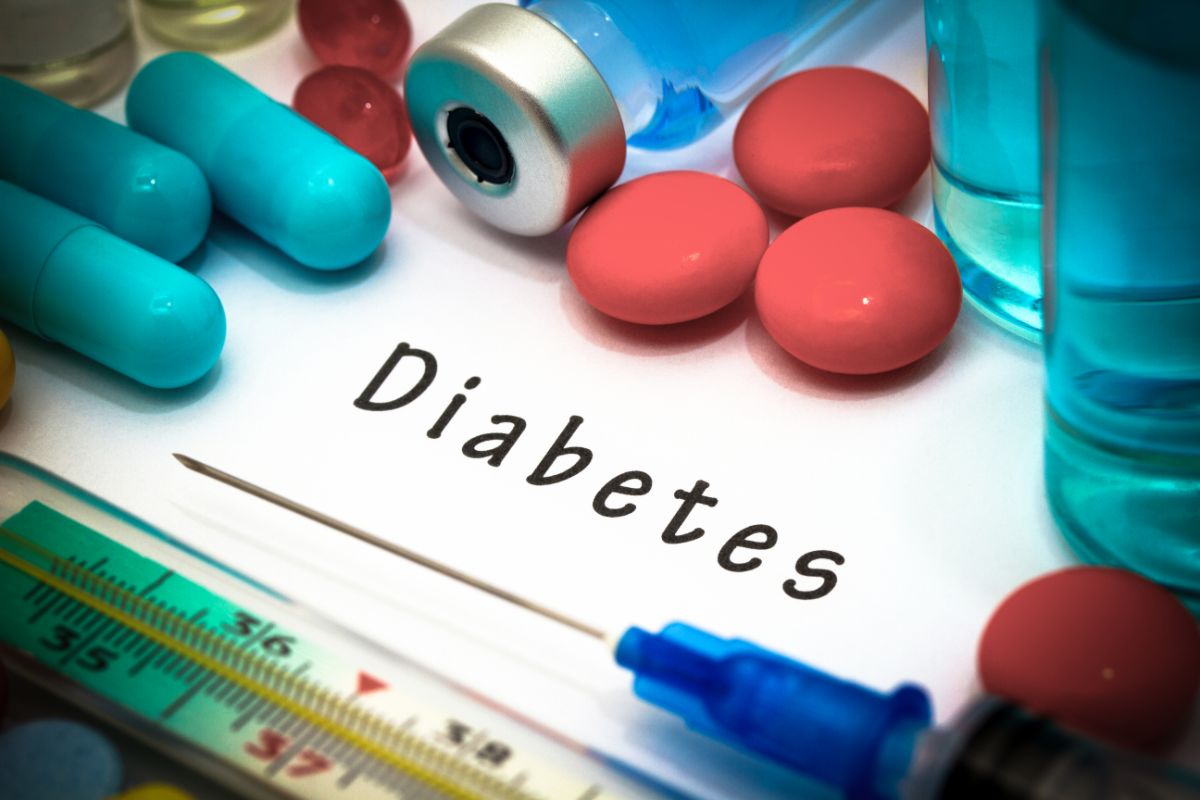 The rising prevalence of type 2 diabetes has led to a growing interest in its prevention and management. While there is no cure for diabetes, early diagnosis and treatment can prevent or delay the onset of complications.
In the United States, the number of adults with diabetes has tripled since 1980. According to the Centers for Disease Control and Prevention (CDC), among the US population overall,  estimates for 2018 revealed 34.2 million people of all ages—or 10.5% of the US population—had diabetes.
Type 2 diabetes is often diagnosed in adults over 40 years of age, but it is also increasingly being diagnosed in children, adolescents, and young adults. Let's explore whether reversing diabetes is possible.
What is Type 2 Diabetes?
Type 2 diabetes is a chronic condition that affects your body's ability to use insulin properly. Insulin is a hormone that helps your body convert sugar (glucose) into energy.
With type 2 diabetes, your body either doesn't make enough insulin or can't use the insulin it produces effectively. This causes sugar to build up in your blood instead of being used for energy.
Over time, this can lead to serious health problems, including heart disease, stroke, kidney disease, nerve damage, and vision problems.
What Causes Type 2 Diabetes?
Type 2 diabetes is caused by a combination of lifestyle choices and genes. Being overweight or obese is the main risk factor for type 2 diabetes. Other risk factors include:
Family history of diabetes

Inactivity

Unhealthy diet

Polycystic ovary syndrome (PCOS)

Gestational diabetes

Prediabetes

Sleep apnea
You can develop type 2 diabetes at any age, even during childhood. However, this form of diabetes occurs most often in middle-aged and older adults.
How to Tell if you have Type 2 Diabetes?
There are often no symptoms in the early stages of type 2 diabetes. As the condition progresses, you may experience one or more of the following:
Increased thirst

Frequent urination

Fatigue

Blurred vision

Weight loss

Slow healing of cuts and bruises

Tingling or numbness in your hands or feet

Yeast infections

Darkening of your skin around your neck or in body creases
If you experience these symptoms, contact your doctor for a blood sugar test.
What is Normal Blood Sugar?
A normal blood sugar level is less than 100 mg/dL after fasting for at least eight hours. If your blood sugar level is 126 mg/dL or higher on two separate occasions, you have diabetes.
If you have prediabetes, your blood sugar level is between 100 and 125 mg/dL. If it's 140 mg/dL or higher after a two-hour test, you have diabetes mellitus.
As a review of the evidence, diagnosis of diabetes isn't usually made until after glucose levels have been checked on two separate occasions. This is because blood sugar levels can fluctuate depending on the time of day and what you've eaten.
Can Type 2 Diabetes be Reversed?
The good news is that type 2 diabetes is largely preventable. And, even if you do develop it, there's a lot you can do to control the severity of your symptoms and reduce your risk of complications.
Making lifestyle changes is the most effective way of diabetes reversal. These changes include eating a healthy diet and exercise, and lose weight through a low-calorie diet or bariatric surgery if you're overweight.
You may also need medication to manage your blood sugar levels. In some cases, you may be able to stop taking diabetes medication after making lifestyle changes.
If you have type 2 diabetes, your outlook has never been better. You can enjoy a long, healthy life with early diagnosis and treatment. And if you make the necessary changes, reversing type 2 diabetes might be possible.
Best Treatments For Type 2 Diabetes:
The best way to manage diabetes remission is through lifestyle changes and medication. These treatments can help you keep your blood sugar levels healthy and reduce your risk of complications.
Kentuckiana Integrative Medicine can also help you with type 2 diabetes. We offer highly personalized treatment plans that include a deep dive analysis of your overall health.
Contact us today if you're interested in learning more about our services. We'll be happy to answer any questions and help you get started on the path to better health.