Can Hyaluronic Gel Injections Manage Osteoarthritis & Joint Pain?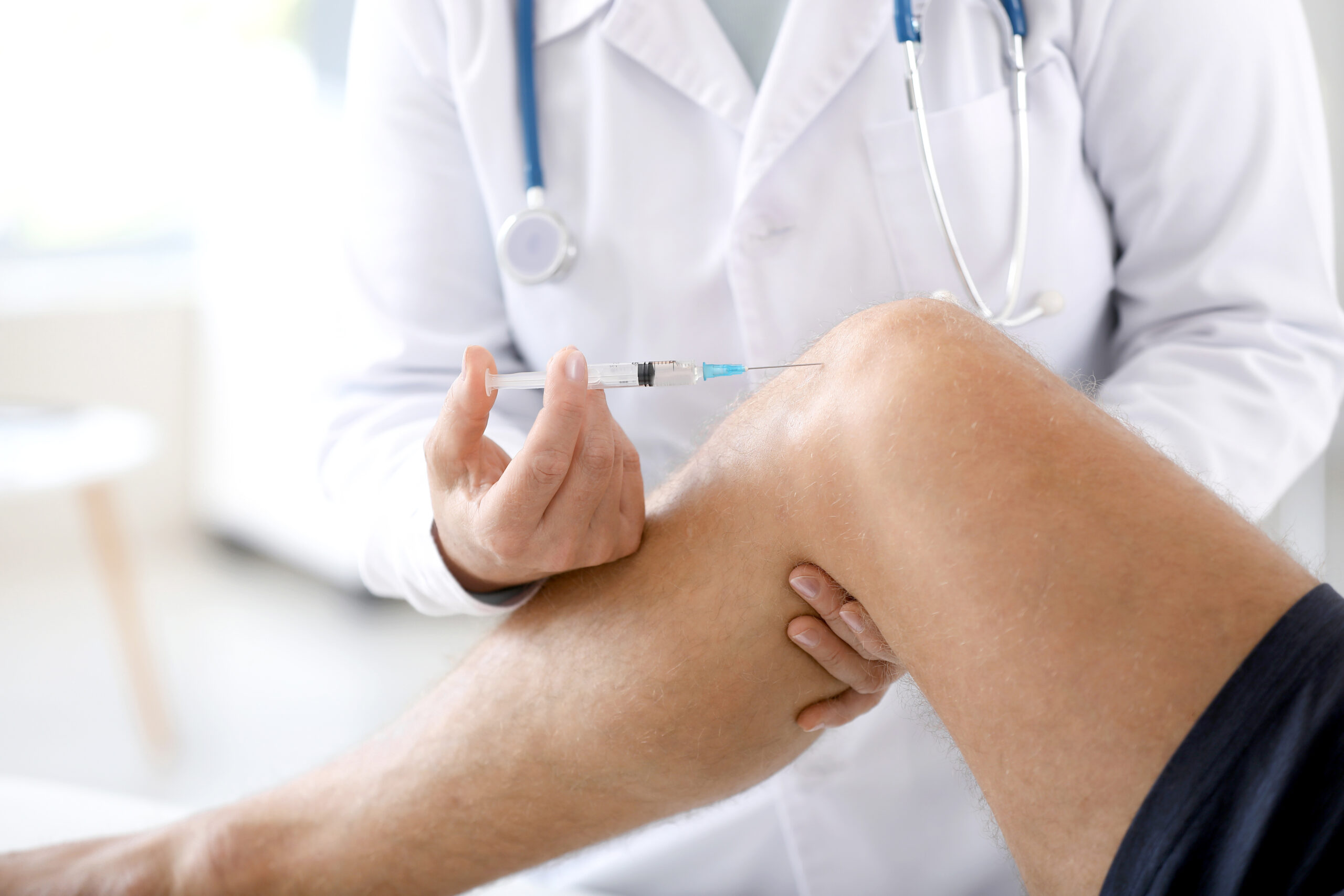 What is Hyaluronic Gel, and How Does It Work in the Body?
Hyaluronic acid is a substance that occurs naturally in various animal and human tissues. It is made up of repeating units of glucuronic acid and N-acetylglucosamine. In the human body, it is found in the highest amounts in the extracellular matrix (ECM) of soft connective tissues. Hyaluronic acid can attach itself to specific receptors located on many cells.
Once the binding takes place, it sets off different chains of events within the cell, such as cytokine release and activation of cell cycle proteins. The result is the stimulation of various cellular functions like migration and growth. When there is less Hyaluronic acid in the joints, it causes osteoarthritis.
To ease pain and make movement more fluid, exogenous [external Hyaluronic Acid] is injected as a form of therapy. It acts as a lubricant and shock absorber. Hyaluronic gel injections can help to improve the cartilage in your body, as well as prevent further degradation. In other words, it can both bring pain relief and promote healing at the same time! Not to mention that these injections can also reduce inflammation throughout the body.
Currently, Medicare and Commercial Insurance will only pay for Hyaluronic gel injections to treat knee joint pain. However, Hyaluronic gel injections are still an excellent treatment option for long-term therapy for osteoarthritis and joint pain to avoid the risks of surgery. The injections help to prevent the degradation of cartilage and promote its regeneration. They also help to reduce inflammation and pain associated with Osteoarthritis.
Hyaluronic Gel Injection is a wonderful alternative that has helped even advanced arthritis sufferers with Kellgren Stage 3-4 Osteoarthritis. At Kentuckiana Integrative Medicine- Kentuckiana Medicine, all the above treatment modalities are available to patients. www.ReGenMedKy.com
Severe Knee Pain relieved with Hyaluronic Gel [Genvisc 850] Joint Injections with Fluoroscopic Guidance covered by insurance.
What is Osteoarthritis?
Osteoarthritis is a progressive joint disease that causes damage to articular cartilage and underlying bone. This disease affects many adults in the United States, with 1 in 4 US adults (23.7%) or about 58.5 million people affected. Joint damage from osteoarthritis can lead to progressive functional limitations due to the pain and associated dysfunction.
The Benefits of Hyaluronic Gel Injections for Osteoarthritis and Joint Pain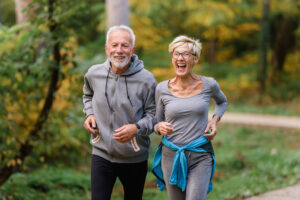 Hyaluronan injections have been shown to effectively relieve osteoarthritis pain, comparable to or better than other common treatments such as NSAIDs, corticosteroids, physical therapy, and exercise. Remarkably, these simple injections can perform better than Physical Therapy and or surgery. Our experience at Kentuckiana Medicine is that the best outcomes are achieved with Fluoroscopic Guided injections five times weekly and Physical Therapy. Not many clinics offer fluoroscopic guidance, which means their injections miss the joint 33% of the time.
More evidence is emerging that Hyaluronic gel injections can be used to treat other joints. Non-steroidal anti-inflammatory drugs (NSAIDs) are often not appropriate for people with osteoarthritis because they can cause high gastrointestinal and cardiovascular morbidity and mortality rates. On the other hand, Hyaluronic gel intra-articular joint injection treatment is well tolerated and is associated with a low incidence of adverse effects.
A study of more than 2000 patients found that ultrasound-guided intra-articular injection of Hyaluronic Gel products can reduce the need for NSAIDs. The use of NSAIDs was decreased by 48.2% in the third month, 50% in the 12th month, and 61% in the 24th month.
This tremendous reduction in the dangerous long-term use of NSAIDs is a breakthrough. Patients are protected from the risks of gastrointestinal bleeding and heart attacks while experiencing less pain and more quality of life.
What Are the Results for Patients?
What are the results of Hyaluronic gel treatment for knee and joint pain? In a study of 120 patients with hip arthritis treated with Hyaluronic gel injections, 51% did not require total knee replacement surgery within the 3-year time frame typical for conventional treatments. In a group of 148 patients considered candidates for surgery, only 17 underwent surgery. The survival rates for those who did have the surgery were 82% at 24 months and 66% at 48 months.
This suggests that many patients may be able to avoid surgery altogether or at least delay it for some time. The verdict? Hyaluronic gel injections are a legitimate long-term treatment approach for osteoarthritis of various arthritic joints.
Should I Try Hyaluronic Gel Injections for My Joint Pain or Osteoarthritis?
Intra-articular Hyaluronic gel injections can help if you are one of many living with osteoarthritis and joint pain. Data from different studies show that Hyaluronic acid gel can reduce pain and make it easier to use the joints.
Because Hyaluronic gel is so well-tolerated and can help reduce damage to joints, it is a safe and effective long-term therapy option. At Kentuckiana Integrative Medicine – Kentuckiana Medicine, all the above treatment modalities are available to patients.