Unlocking the Power of PRP Injections: Your Guide to Natural Healing
Platelet-Rich Plasma (PRP) injections are a medical treatment involving injecting a concentrated solution of platelets collected from a person's blood into an area of the body that requires healing. Platelets are blood components that play a key role in blood clotting and wound healing. PRP injections are used in various medical fields, including orthopedics, sports medicine, dermatology, anti-aging, scalp hair restoration, skin rejuvenation and more. and stimulate the body's natural healing processes.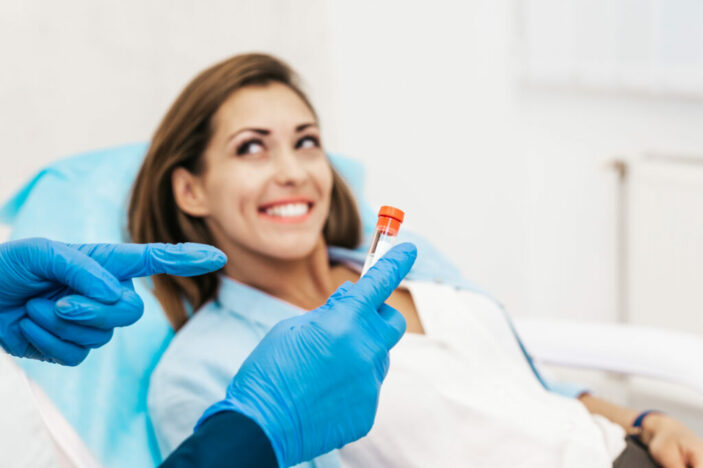 How PRP Injections Work
PRP injections are prepared by taking a small sample of the patient's blood and then processing it to concentrate the platelets. The resulting platelet-rich plasma is then injected into the targeted area. The high concentration of platelets releases growth factors and other bioactive molecules that promote tissue repair, reduce inflammation, and stimulate the body's natural healing processes.
Applications of PRP Injections
Orthopedics and Sports Medicine: PRP injections are commonly used to treat joint pain, tendon injuries, ligament injuries, and other musculoskeletal conditions. They are often used in conditions such as osteoarthritis, tendinitis, and rotator cuff injuries.
Dermatology and Aesthetics: PRP injections have been used for facial rejuvenation "vampire facial", hair loss treatment (known as "vampire hair restoration"). It is also used to improve the appearance of scars and stretch marks.
Dentistry: PRP injections can be used in oral procedures to aid in tissue healing and reduce complications.
Wound Healing: PRP injections can be used to support wound healing in chronic non-healing wounds.
Benefits of Platelet-Rich Plasma Injections
Minimally Invasive: PRP injections are considered minimally invasive procedures, often performed in an outpatient setting.
Natural Healing: Since PRP is derived from the patient's own blood, there is a reduced risk of allergic reactions or adverse effects.
Reduced Inflammation: PRP injections may help reduce inflammation in the treated area, leading to pain relief.
Potential for Tissue Regeneration: Some studies suggest that PRP injections might promote tissue regeneration.  This may lead to improved healing outcomes.
Considerations:
Evidence Variability: The clinical evidence supporting the efficacy of PRP injections is quite strong both in research and the clinical experience of countless patients.
Individual Response: Responses to PRP injections can vary among individuals. Some patients experience significant pain relief and improved healing, while a few do not experience the same level of benefits.
Number of Sessions: Multiple PRP injection sessions may be needed to achieve optimal results. The frequency and number of sessions can vary based on the condition being treated.
Qualified Practitioner: PRP injections should be administered by qualified healthcare professionals who are experienced in the procedure.
PRP Treatment Overall
PRP injections are a medical treatment used to promote healing and tissue repair in various medical fields. While some patients experience positive outcomes, the effectiveness of PRP injections can vary, and the clinical evidence is not uniformly strong across all applications. If you're considering PRP injections as a treatment option, it's important to consult with a qualified healthcare provider who can assess your condition, discuss potential benefits and risks, and guide you in making an informed decision based on your individual needs and medical history.